JAPAN FOLK FESTIVAL 2022:
A JOURNEY THROUGH THE EDO PERIOD IN NAGOYA
Thank you very much for coming to our event "Japan Folk Festival 2022: A journey through the Edo Period in Nagoya" held on October 15th👏🤩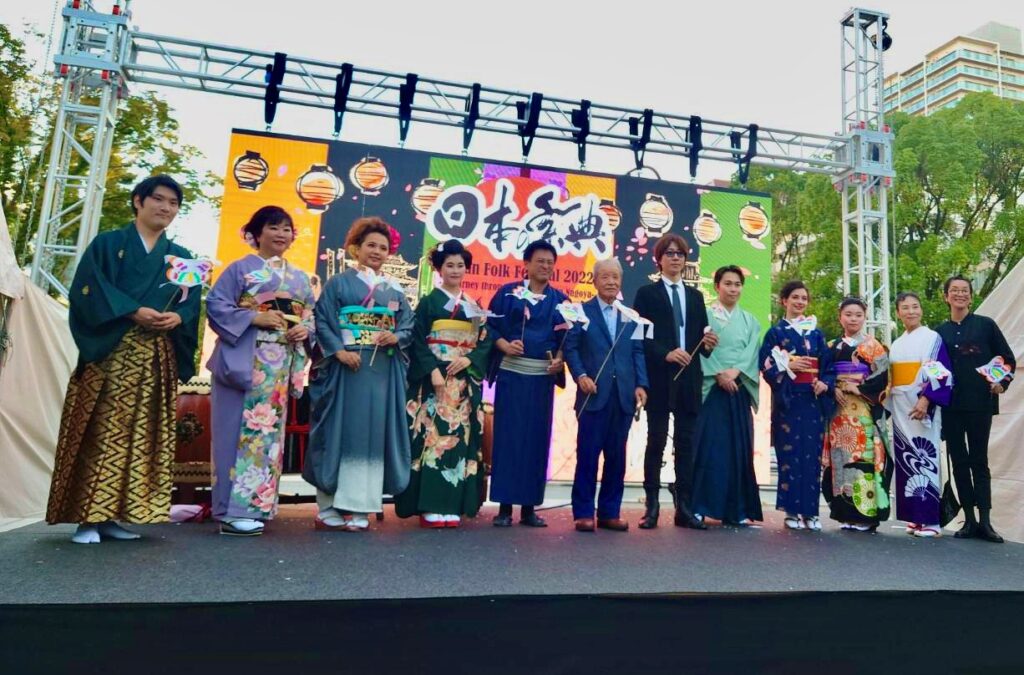 We have been started planning this Event from February 2022 and, after many zoom meetings and rehearsals, finally we held it on 15th October 2022 at Hisaya Odori Park (Keyaki Hiroba).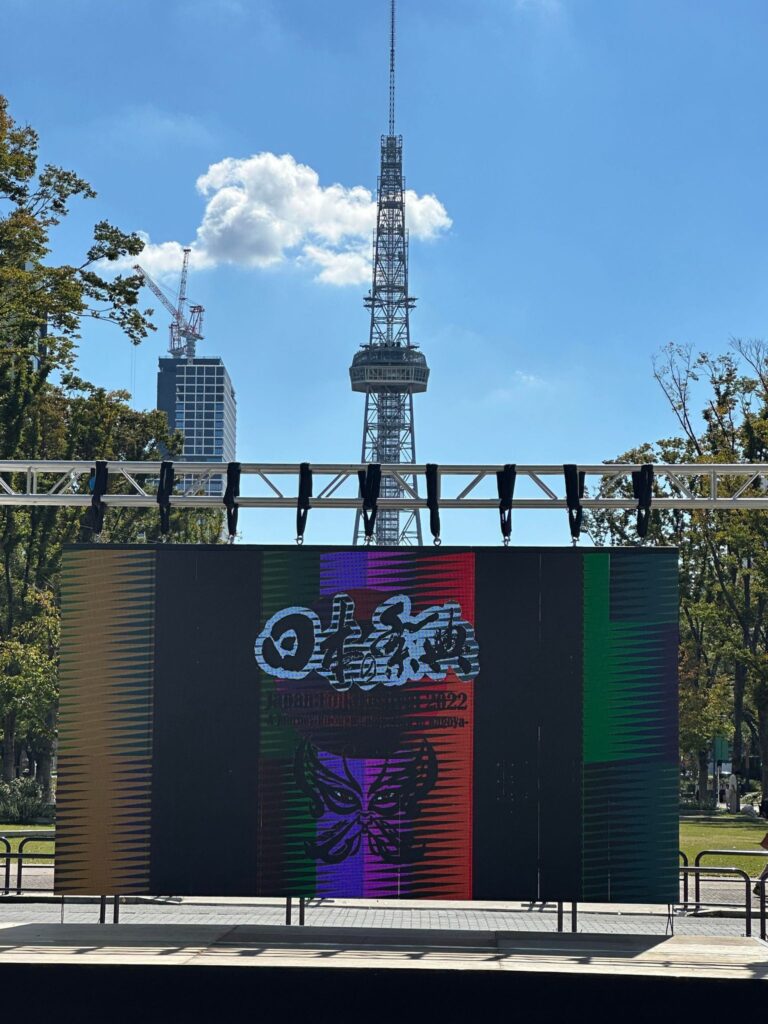 The stage setting started at 8 am. but all the performers came around at 10 am in order to prepare themselves for the stage (Kimono, make-up, instruments etc.), moreover we had time to do a little rehearsal before the performance.
Although, it was the mid of October, it was such a balmy and sunny day that we could admire MIRAI TOWER🗼🌇 at sunset with no clouds in sight. Furthermore, we were so happy that many people came!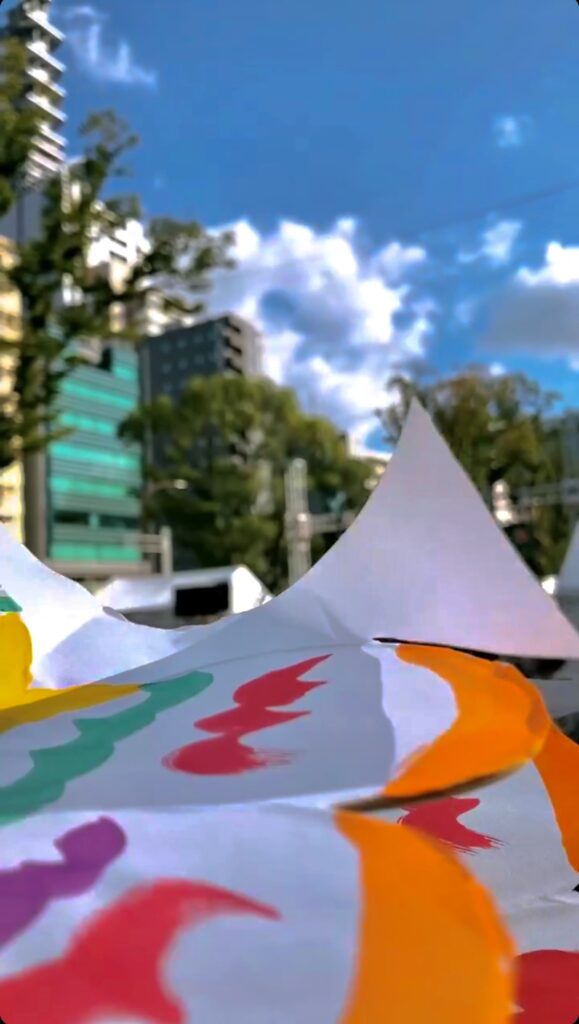 Here are the three keywords describing the themes of our event:
1) Butterflies
2) Edo Period
3) Japanese traditional performing arts
Were you able to realize where the butterflies were hiding❓😁 Thanks to the cooperation of Wasou Kajiura Kimono Studio, Set Japan Corporation, Yagoto no Chōchō Historical Society and Zero One Co.,Ltd., we were able to create concrete images of the butterflies.
The performers wore gorgeous and colorful butterfly-patterned Kimono, also the way the Obi was tied was inspired by a butterfly shape😍🦋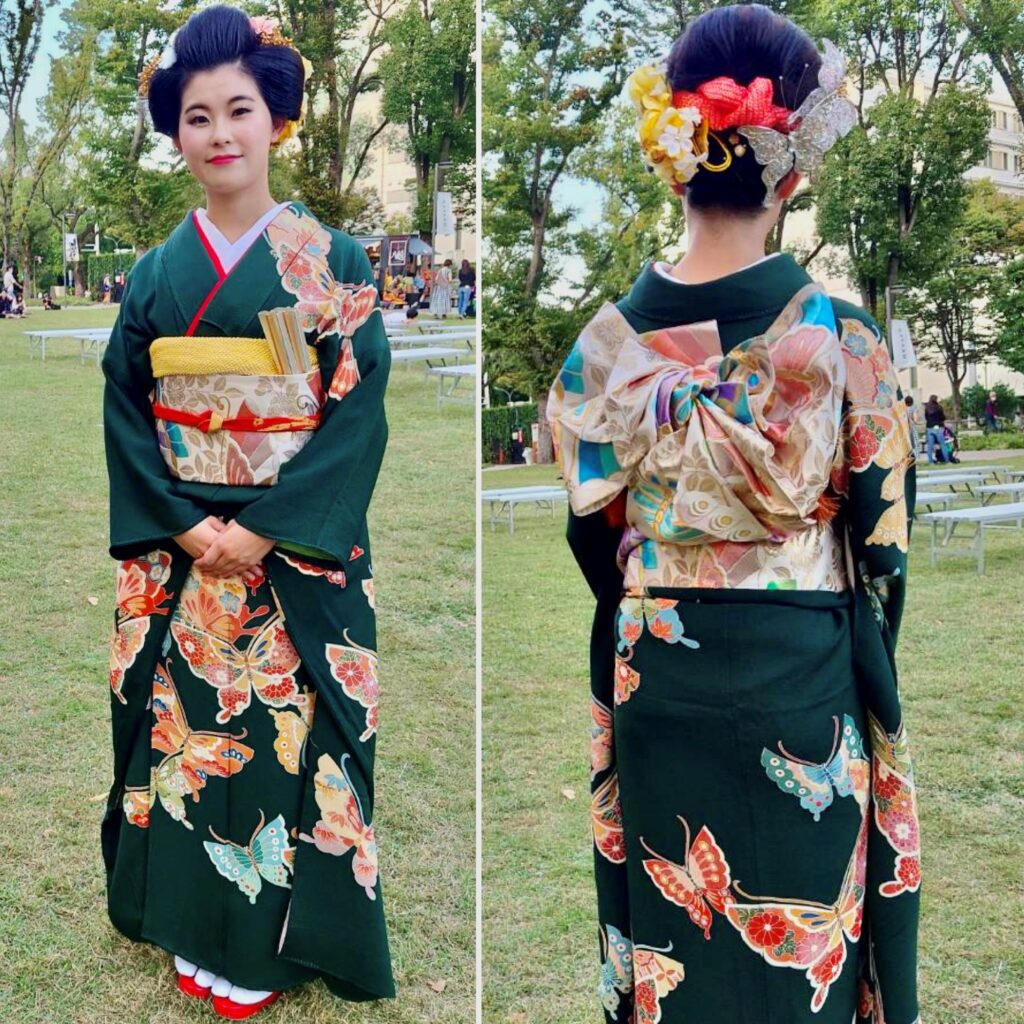 The digital butterflies dancing in the streets of Osu Kannon District during the Edo Period in Nagoya were amazing! Moreover, when everyone tapped their smartphones, the screen was filled with blue butterflies.
It was so exciting to see everyone raising "Yagoto no Chōchō
" butterflies in the blue sky while enjoying this journey back to the Edo Period and at the same time be guided by this cute and little animal.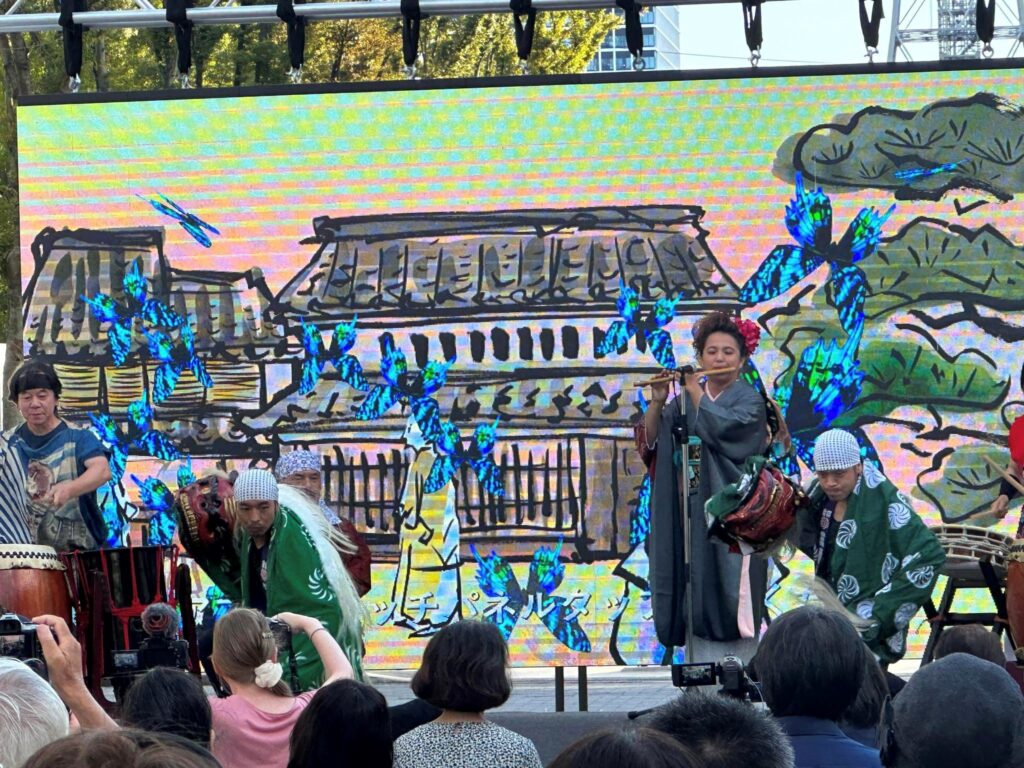 We have prepared also return goods as a thanks to people who gave us support and invested in our project through our crowdfunding campaign as well as to performers and people who cooperated with us in order to realize this stunning event..
The three gadgets-set is original as designed by the illustrator Nakagawa Non.
1)Tenugui
2)Eco-bag
3)Magnets
In the evening we sat on the grass and celebrated the end of the event. We had such a good time in drinking and eating while admiring Nagoya Mirai Tower lit up in green.
➡️💫OUR MISSION: We not only work towards the goal of boosting inbound tourism in creating a new cultural tourism in Nagoya, but we also aim to held overseas this amazing event called "Japan Folk Festival 2022: a journey through the Edo Period in Nagoya" while spreading worldwide the charm of the Japanese traditional performing arts. Thank you for your constant support ‼️🙌