Takayama literally means "High Mountain" and it is also known as "Hida Takayama. It is a little mountain village located in Gifu Prefecture with a population of over 90.000 people, perfect place if you want to escape from the hustle and bustle of the city. Thanks to its isolated position, Takayama preserved its timeless atmosphere, giving you the feeling of a travel back to the Edo Period (1603-1867), the Era of Samurai.
Takayama is also nicknamed "Little Kyoto in the Alps" for the streets resembling to Kyoto`s ones and for the picturesque surroundings. For example, the Miya River, which flows throughout the city from south to north, might remind you of the Kamo River in Kyoto since, as for Kyoto, it features bridges and wooden buildings on both banks.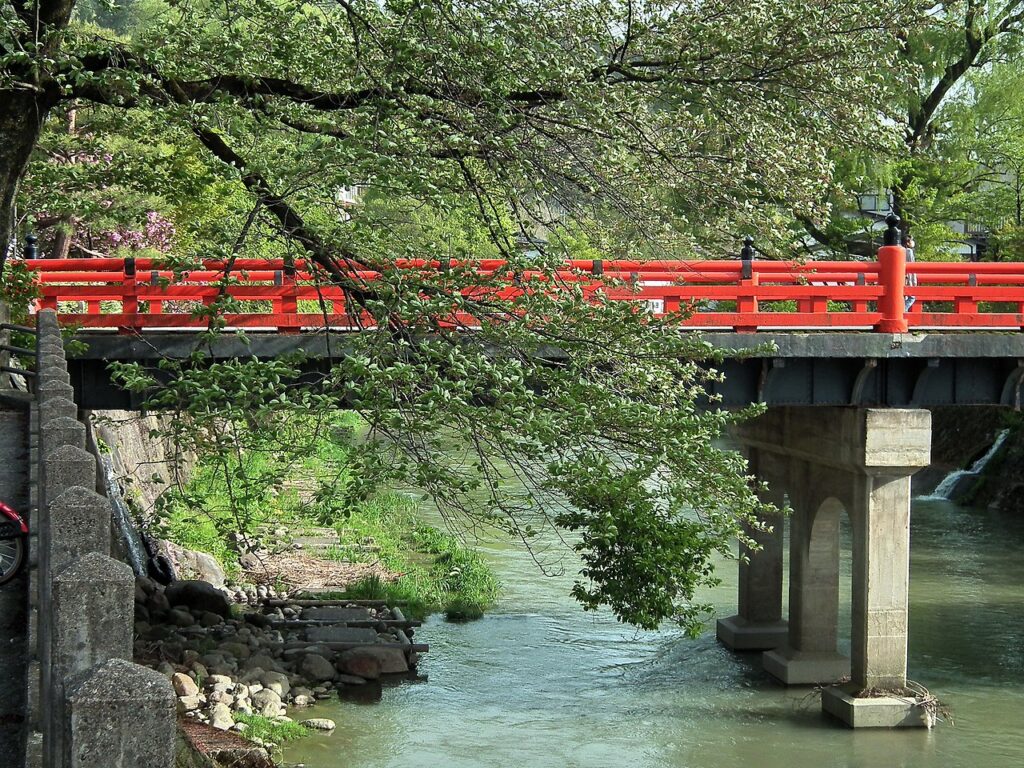 Moreover, Miya River is also famous for its clear water which springs from the top of sacred Mt. Hongu. It is said that the water is so pure that tea can be made with it.
SANNOMACHI HISTORICAL DISTRICT
"Sannomachi Street" is the most well-preserved district dating back to the Feudal Age and it refers to an area of three narrow streets located in the central part of Takayama. When visiting this area, it is like that the time had stopped bringing you back to a kind of calmness that can feel a bit surreal.
Each street is lined up with machiya (Japan's traditional wooden merchant houses), historic inns, local craft shops, restaurants, shops and century-old sake breweries. This area is perfect for the production of Sake since is blessed with good climate and water. There are six sake breweries around Sannomachi Street and each sake brewery offers its own unique sake.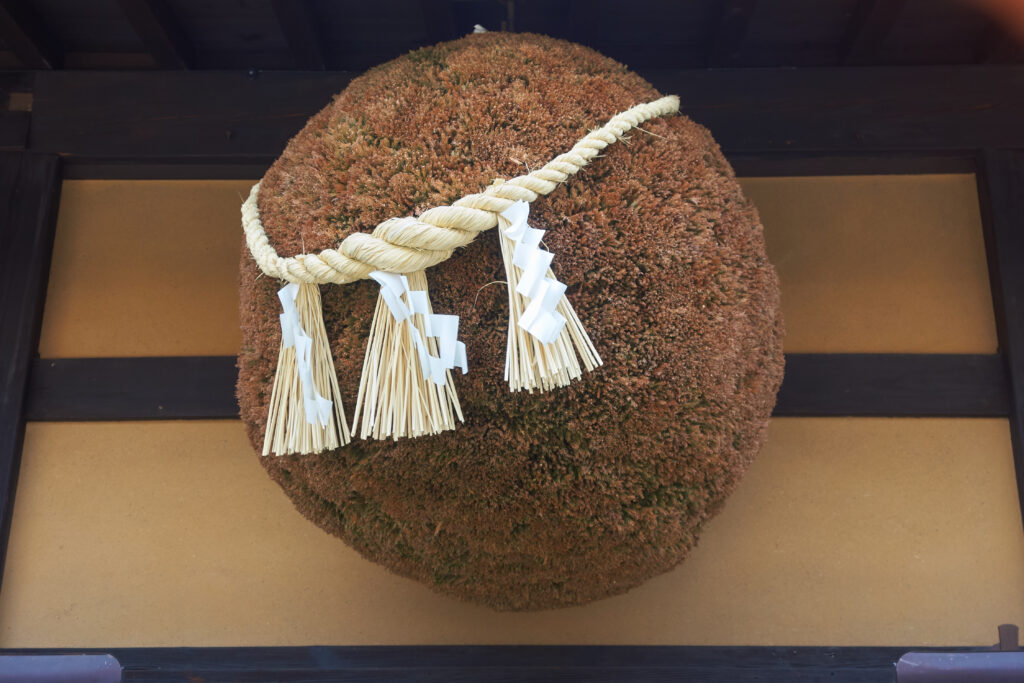 Moreover, this is the right place for shopping, you have plenty of choices among Takayama wood crafts and local specialties such as hida beef nigiri sushi or mitarashi dango (japanese rice dumpling covered with sweet soy glaze). The most popular souvenir is Sarubobo doll is the Japanese traditional amulet of Takayama and it literally means "Monkey baby". You can find Sarubobo doll in different sizes and colors featuring different characteristics. Its original color is red, which represents luck in marriage, fertility and childbirth.
"HIDA NO TAKUMI": EXCELLENT CRAFTSMANSHIP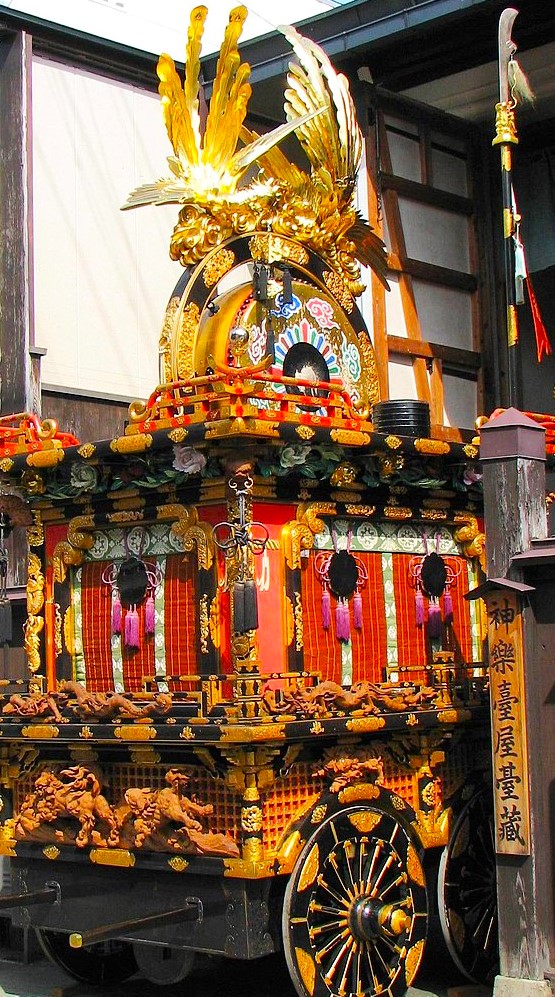 Takayama is renowned throughout Japan for its stunning wood crafts since wood has been the main material for architecture, Buddha sculptures, matsuri festival floats and karakuri mechanical puppets since 1300 years ago.
Hence, the carpenters of Hida area are called Hida no Takumi, literally "Master Builders of Hida", thanks to their great handmade woodworking skills, they also undertook the construction of Japan`s ancient capital cities, Kyoto and Nara, as well as temples and shrines during the Nara Period (710 to 794).
Besides carpentry, Takayama is also famous for its furniture, pottery and lacquerware.
TAKAYAMA JINYA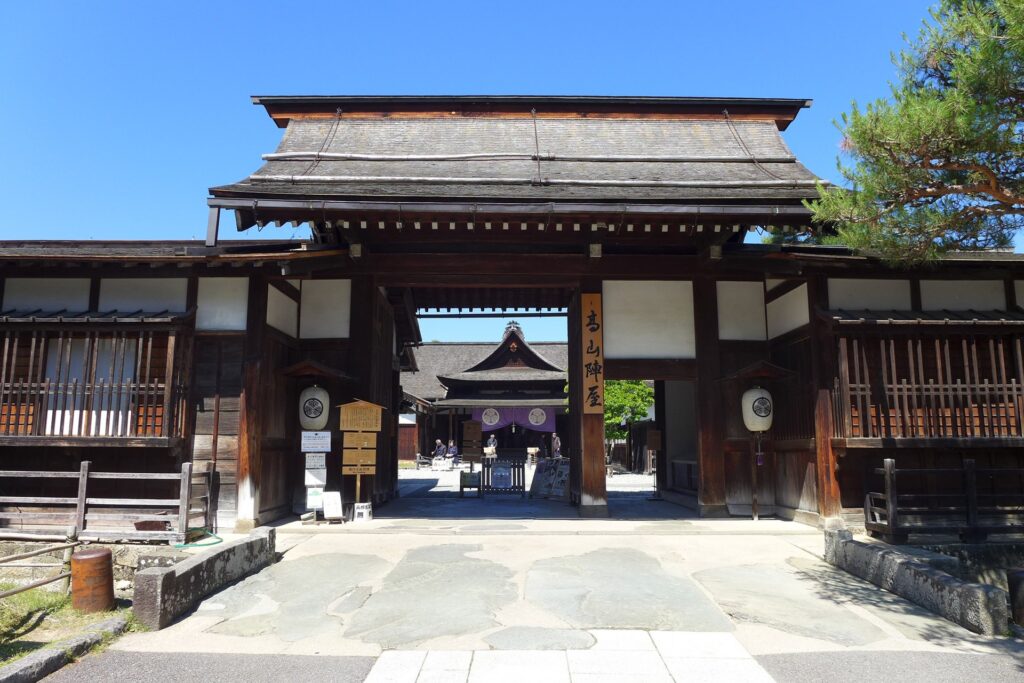 "Takayama Jinya", also known as "Historical Government House", is an ancient wooden building dating back to 1816 and designated as a national treasure in 1929.
The structure was originally the residence of the feudal lord Kanamori who ruled over the region, but, when Hida came under the control of the Shogunate during the Edo Period, the governors transformed it into their workplace and residence.
In 1969 Takayama Jinya was transformed into a museum and became a tourist attraction, people can admire traditional Japanese style tatami rooms featuring conference rooms, guest rooms, residential spaces and beautiful japanese gardens surrounding the whole palace.
Beside the main building, there is also "Onkura", a large warehouse build in the 1600s and known as the biggest traditional rice storehouse in Japan.
MIYAGAWA MORNING MARKET
In the morning are held two markets in two different parts of Takayama: Miyagawa Market, held along the banks of the Miya River in the historic town, and Jinya-mae Market, which take place in front of Takayama Jinya palace. Both of them take place daily from 7-8 until 12.
This is a good chance to enjoy shopping in a lively atmosphere while interacting with the locals. Moreover, you can buy beautiful handicraft items, seasonal agricultural foods, typical snacks and sweets, flowers and more.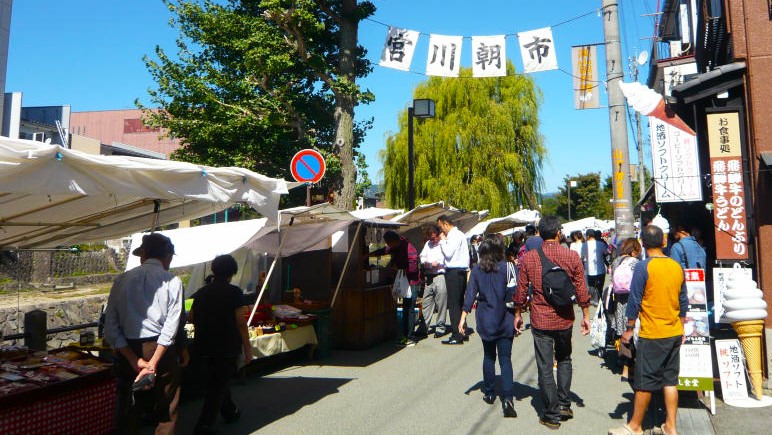 Here you have the guarantee that all the products are fresh since they are grown by the people who run the food stalls, which iconic color is white.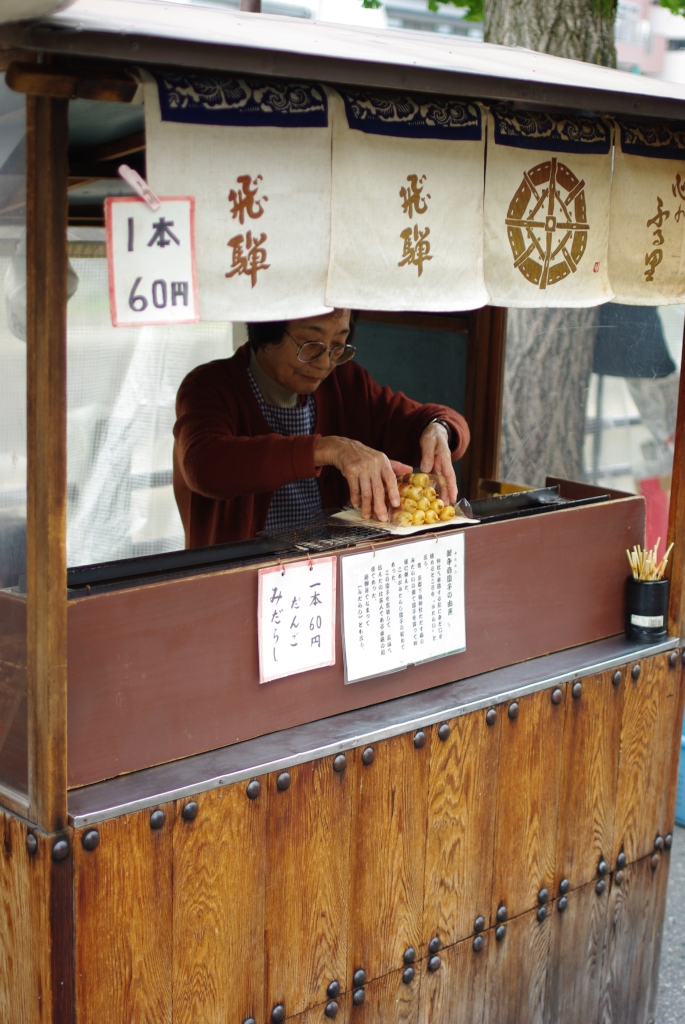 THE HISTORIC VILLAGE OF SHIRAKAWA-GO
Shirakawa-go is a scenic village located in far northern Gifu Prefecture, in the middle of Hida mountains and it was declared a UNESCO World Heritage Site in 1995. As per Takayama, thanks to its isolated position, Shirakawa-go preserved its rural charm, traditions and natural environment.
It is renowed for its Gassho-Tsukuri farmhouses and some of them date back more than 250 years ago.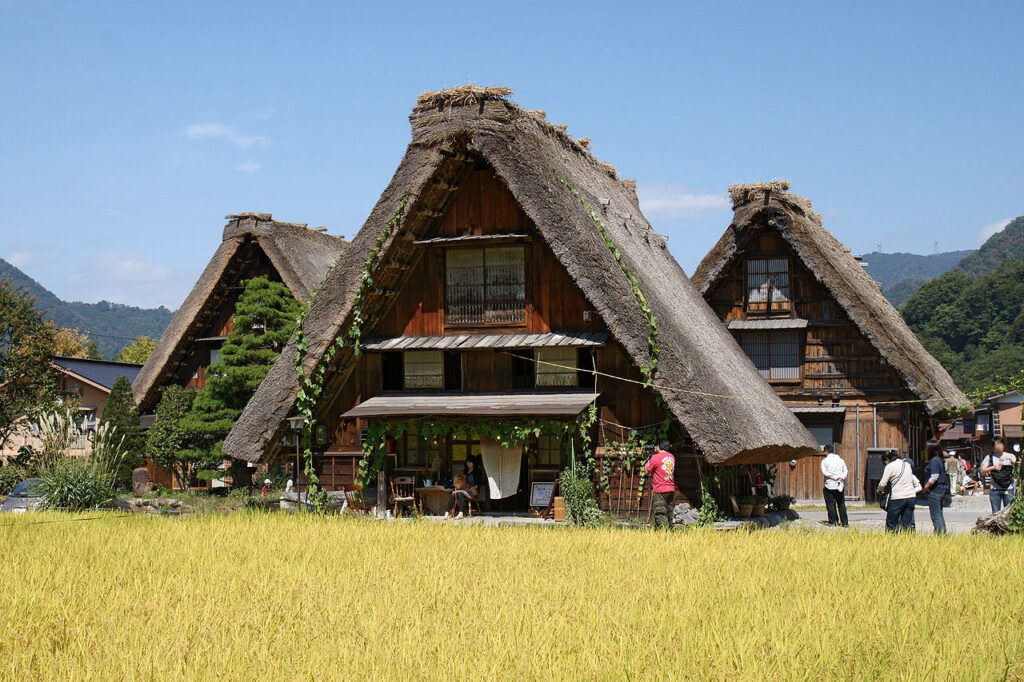 Gassho-Tsukuri literally means "constructed like hands in prayer" and it refers to the triangular thatched roofs, which resemble the hands of a Buddhist monk in prayer position. This architectural style features a very slanted roof in order to avoid heavy snow accumulation.
If you want to enjoy a breathtaking view of Shirakawa-go Village throughout the four seasons, then a hike to Shiroyama Tenshukaku (Castle Keep) Observation Deck is a must! Shirakawa-go is beautiful at any time of the year, but in winter, when the snow covers the Gassho-Tsukuri houses, it looks absolutely magical, like no time has passed.