THE ISE GRAND SHRINE (ISE JINGU): The beginning of a new journey
Introduction
Ise City is located in the Shima Peninsula in Mie Prefecture and it is known for being the home of Japan's most sacred Shinto Shrine: the majestic ISE JINGU, a must-see place if you are interested in Japanese Culture and Shinto, the indigenous religion of Japan.
Ise Jingu is a complex of over 125 shrines centered around Naiku (Inner Shrine) dedicated to the Sun goddess "Amaterasu Oomikami" and Geku (Outer Shrine) dedicated to "Toyoukeno Omikami", the God of agriculture. If you want to visit both of them, then you should start from Geku and then Naiku, all within 15 min by car of each other.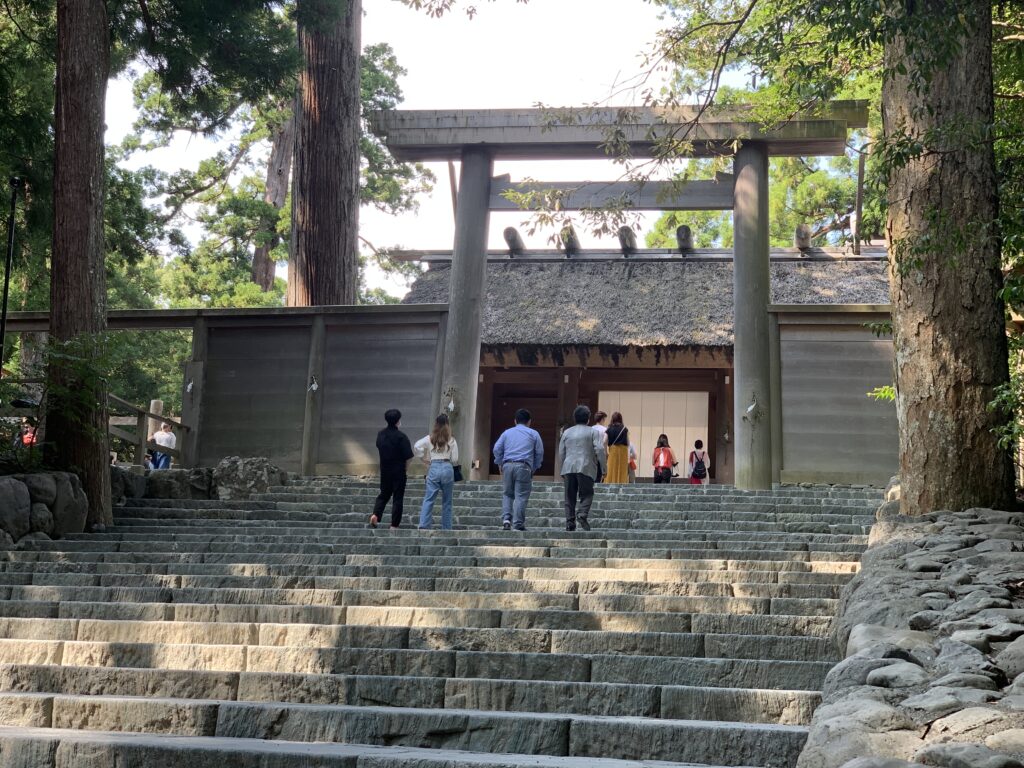 ABOUT ISE SHRINE
UJI-BASHI BRIDGE: a connection between the profane and sacred World
Uji-bashi Bridge is a wooden 100m-long Japanese-style bridge with 16 "giboshi" (bridge ornaments similar to an onion) on Isuzugawa River.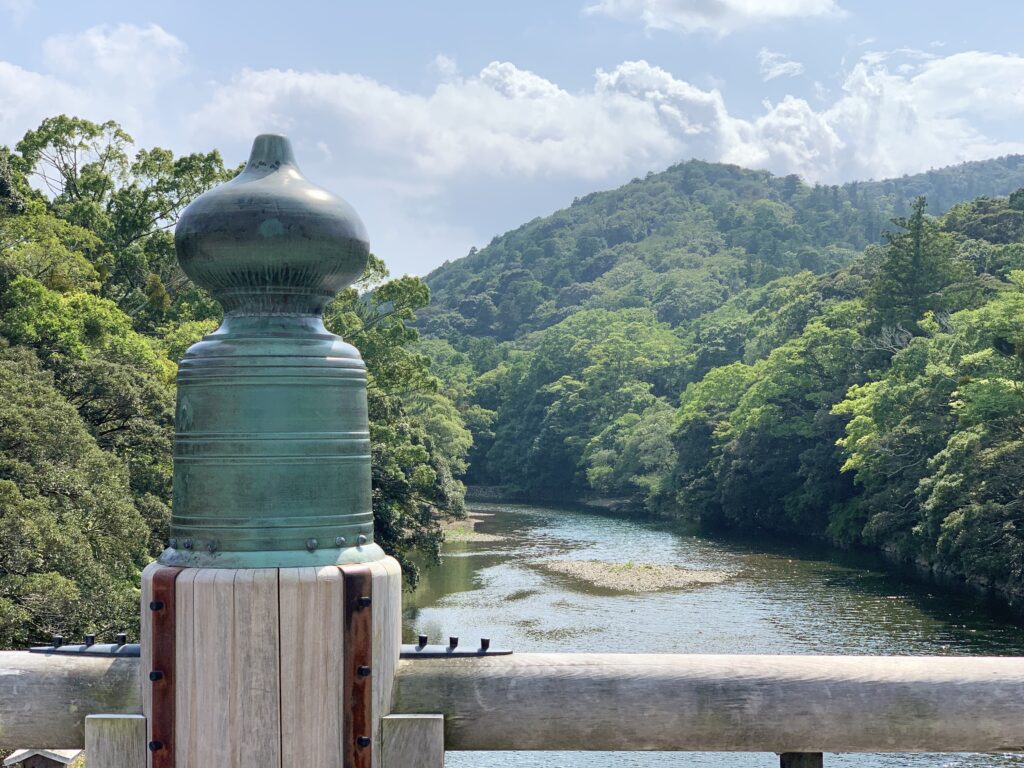 It marks the entrance to the Naiku and, according to Shinto belief of death and rebirth of nature, is rebuilt every 20 years.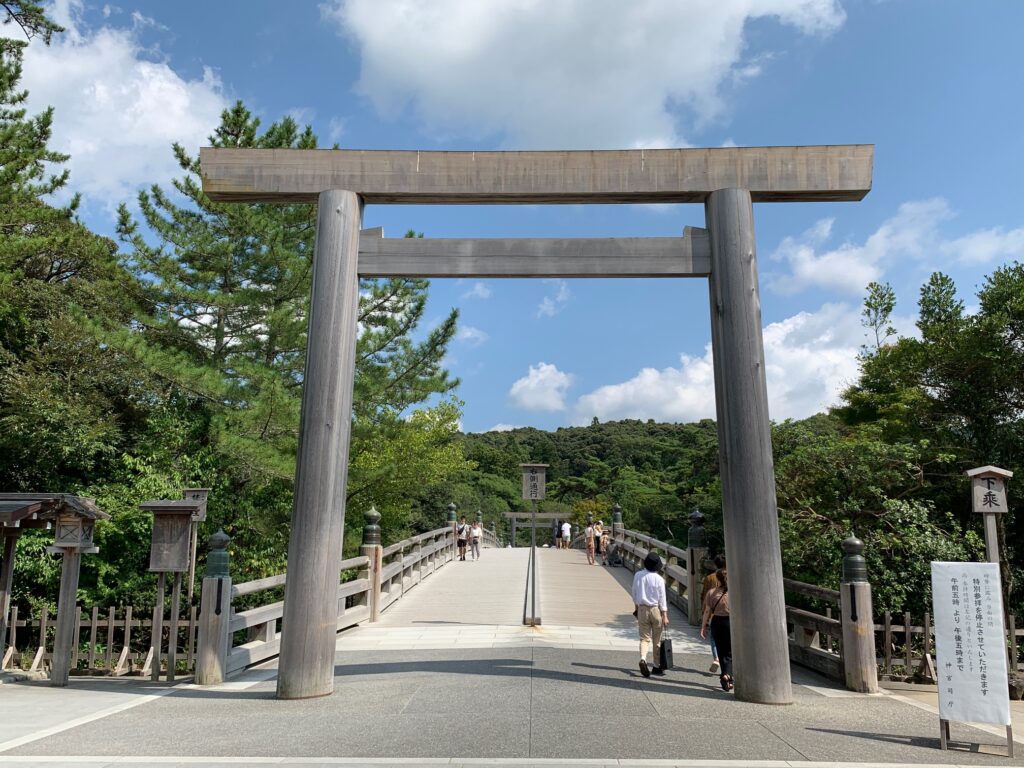 There are torii gates on both sides of the Bridge and, once you start your path by walking across it, you are entering the realm of Gods. Arriving to the opposite side the calmness of the forest conveys a sense of harmony and well-being. The cypress wood, from which is made Uji-bashi Bridge, comes from Ise Forest where you can admire giant centuries-old cypress as well as cedar trees.
THE SACRED ISUZUGAWA RIVER
Before praying to Amaterasu, you are asked to purify your body and soul on the riverbed of the sacred Isuzugawa River by using its clear water.
(PHOTO 5, PHOTO 6)
ARCHITECTURE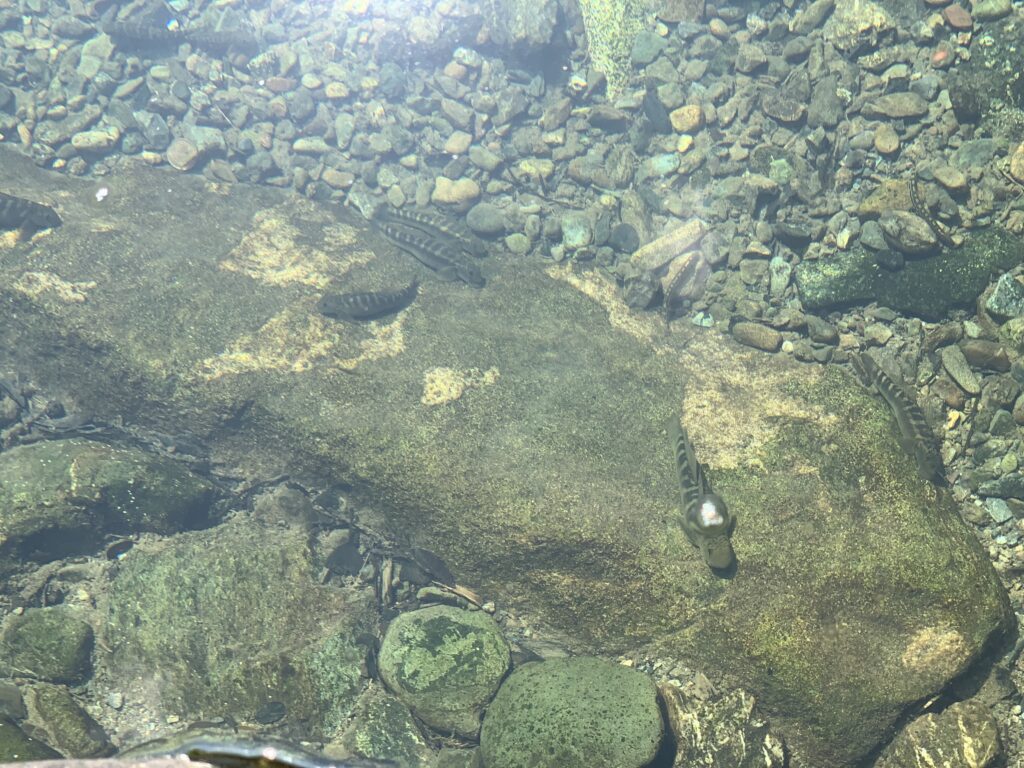 Ise Jingu architecture is the same as the one of the ancient rice granary buildings. With its squared-shape structure, it differs from other Shinto Shrines as Ise Jingu was born before the introduction of Buddhism in Japan.
ISE SHRINE BETWEEN MYTH AND ANIME
Have you ever heard about "Sailor Moon"?
"Sailor Moon" is one of the most popular anime and manga, and it made 90's generation kids from all over the world dream.
"Sailor Moon" 's background is plenty of Shinto and Japanese imperial tradition references. For example, the three talismans representing the sword of Sailor Uranus, the mirror of Sailor Neptune and the jewel of Sailor Pluto are inspired by the three imperial regalia. They are stored in three different place in Japan: 
-The mirror, symbol of wisdom, is housed in inner Ise Shrine
-The sword, symbol of valor, is housed in Atsuta Shrine
-The jewel, symbol of benevolence, is housed in the Imperial Palace
Wisdom, valor and benevolence represent the three primary virtues of Japan.
ISE PILGRIMAGE: a social phenomenon born in the Edo Period
"Okage-mairi" became a big boom during the Edo Period and it refers to mass pilgrimage to Ise Shrine in order to show people gratitude to the God.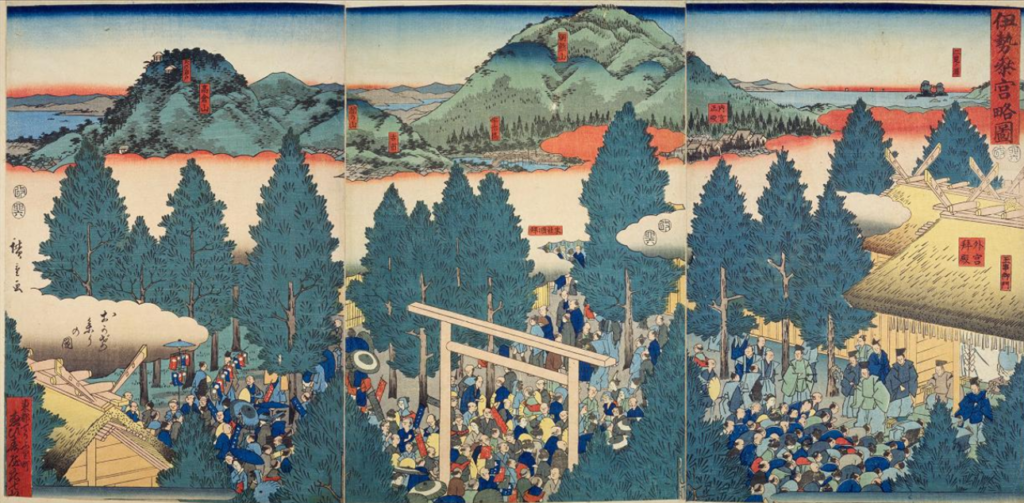 Whether for worshipping or for escaping from the everyday life, Ise pilgrimage was considered a once-in-a-life journey, a very expensive journey since travelling, at that time, required a lot of money.                                   
Travelling during the Edo Period was not so easy! Back then, walking was the only means of transport available at that time and it took weeks or month in order to reach Ise Shrine. As it was dangerous walking at night since there were no lights on the path, people started walking before sunrise and so they could arrive at their lodgings before sunset.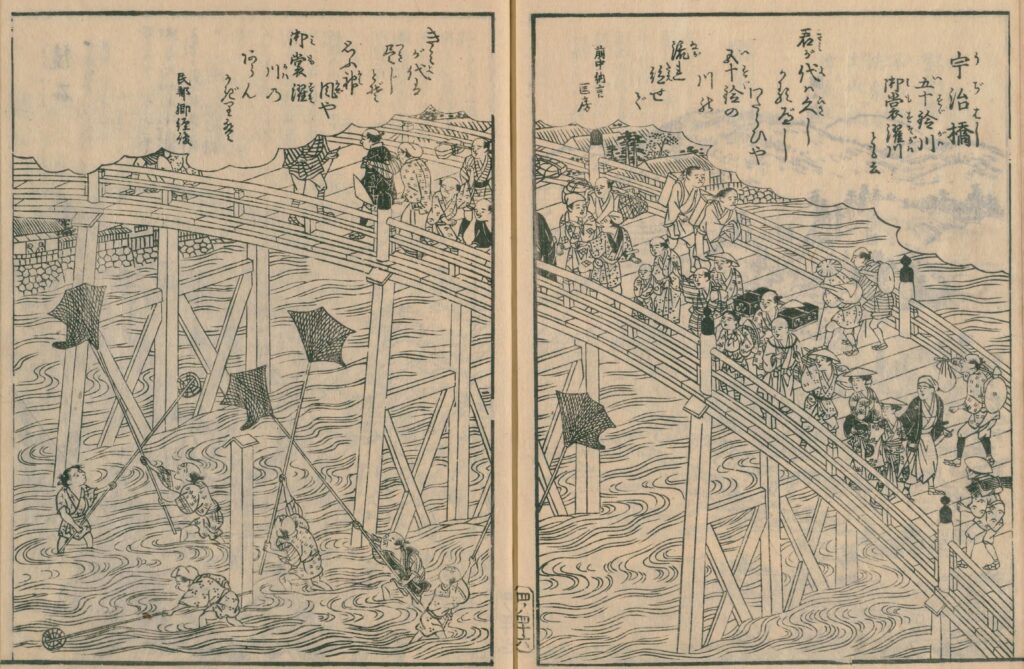 ATSUTA SHRINE (NAGOYA): a joining link between Edo (Tokyo) and Ise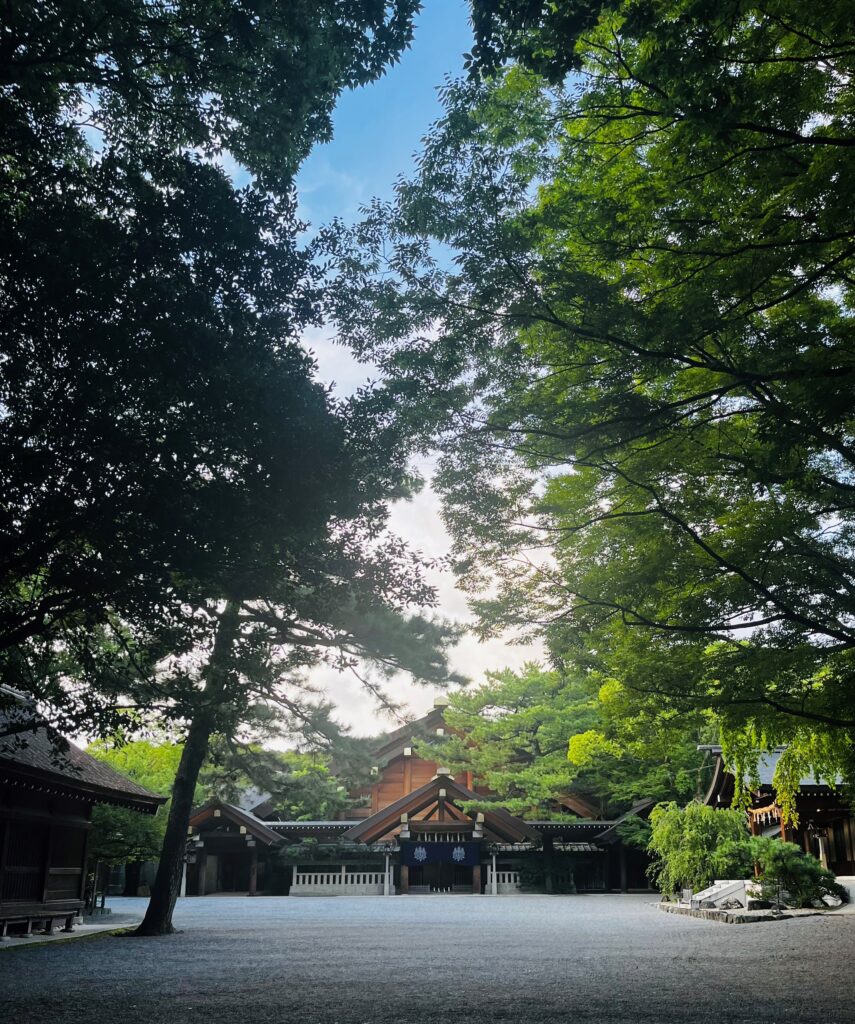 Pilgrims started stopping and sightseeing Nagoya before arriving to Ise, especially when travelling from the East Part of Japan along the Nakasendo trail or the Tokaido trail: the Nakasendo trail linked Kyoto to Tokyo during the Edo Period and it was the "road through the mountains" opposing to the Tokaido route along the Pacific Coast.
Both Nakasendo and Tokaido trail meets in a route called "Ise-Kaido" leading to Ise.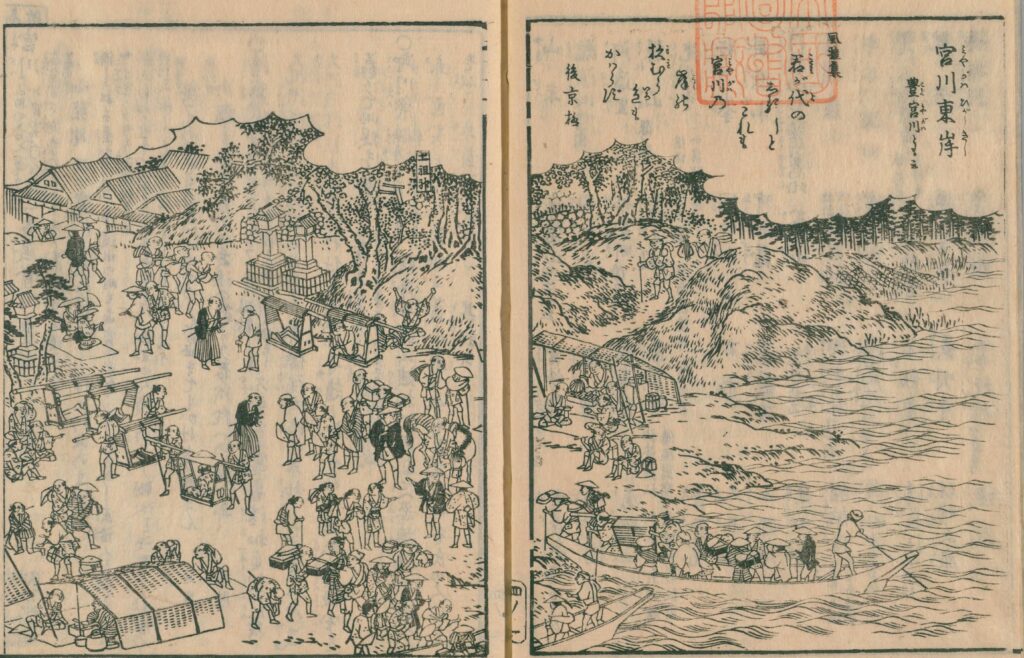 "Ise Ondo" dance song: the soul of pilgrimage
"Ise Ondo" is one of the most famous folk songs and dance, it had been sung by Ise Pilgrims and spread throughout Japan. Thanks to "Ise Ondo", pilgrims strengthened their common faith as well as their sense of community by sharing experiences.
If you want to know more about "Ise Ondo", please watch our Youtube video by clicking the link below:
travel in the form of tourism but under the guise of pilgrimage
The ancient worship route
Firstly, you had to purify yourself at Futami-ura, a small town in Ise City famous for its proximity to the Meoto Iwa (the Wedded rocks), which serve as torii gates to the Futami Okitama Shinto Shrine.
The Wedded Rocks are connected to each other by a "Shimenawa Rope" which indicates a sacred area.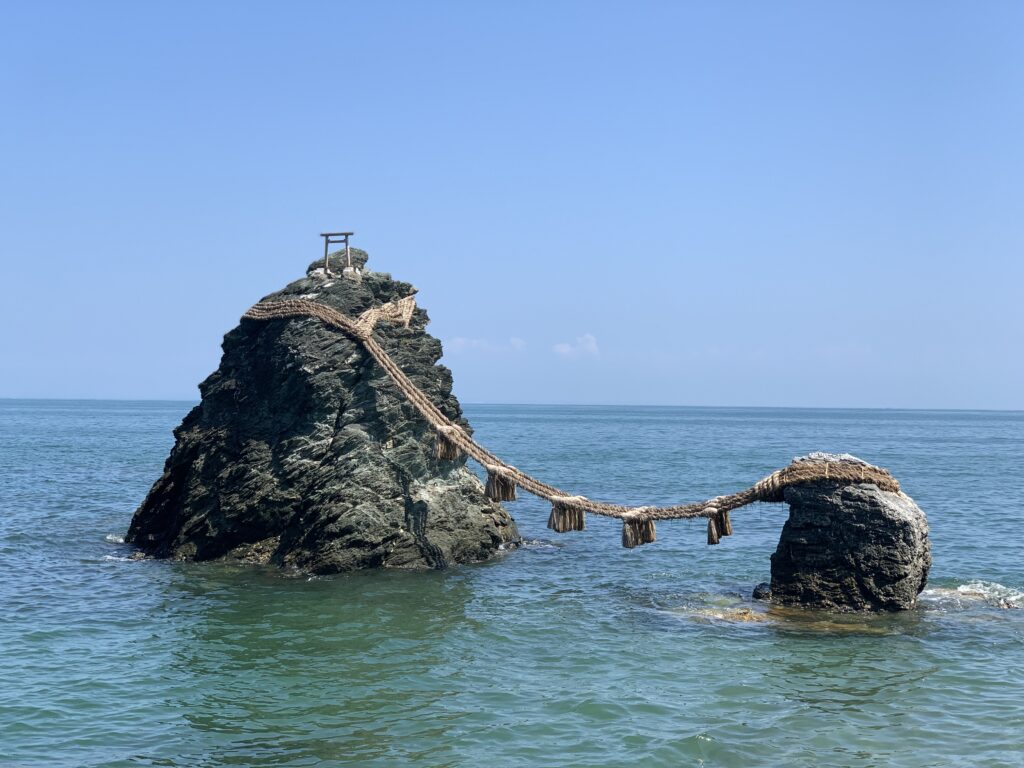 Inside the Shrine there are many frog sculptures as they are considered messengers of God and they are believed to bring good fortune in returning lost items.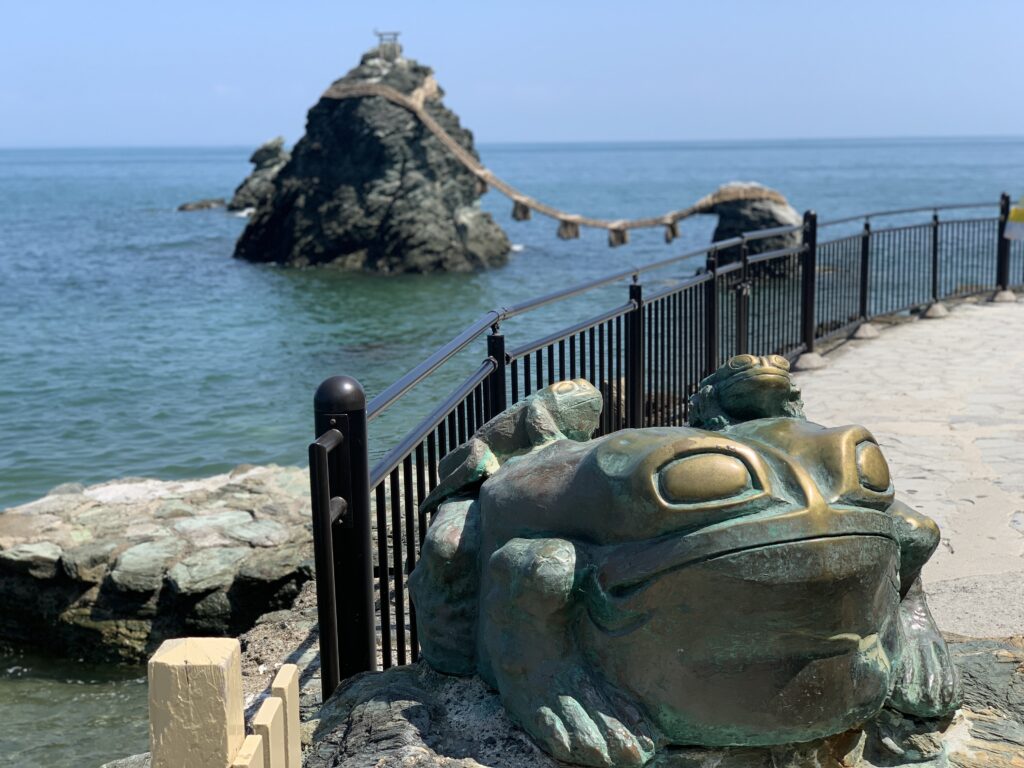 Then, you could proceed visiting the outer and the inner Shrines (Geku and Naiku) and finally climb Mt. Asama (555m). Once reached its summit, it is just a short walk to reach Kongosho-ji Temple.
Mt. Asama top off the Ise pilgrim journey, as sung in the famous "Ise Ondo": "If you visit Ise, you must visit Asama, if you don't visit Asama, your pilgrimage is not completed".
Travel tips
After worshipping at Ise, beside Futami-ura, don't miss Okage Yokocho side street, located near the Inner Shrine "Naiku" in the center of Oharai Machi town!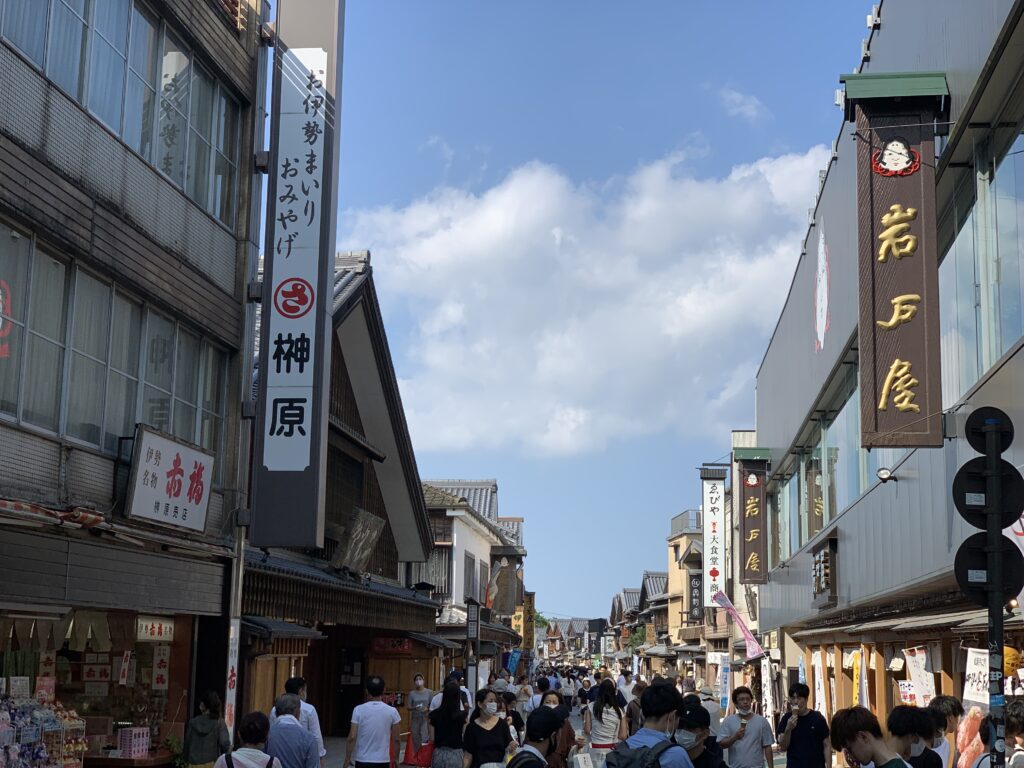 Here you can experience an amazing time-travel back to the Edo Period thanks to its historical atmosphere. The word "Okage" means "thanksfulness" and "Yokocho" means "side street", while "Oharai" stands for "purification".
Moreover, while enjoying your stroll you can stop at one of the many food stalls in order to taste Ise traditional food (Ise udon, akafuku mochi, henbamochi, Ise ebi ice cream and many more) or buying souvenirs that reminds the ones of the Edo Period.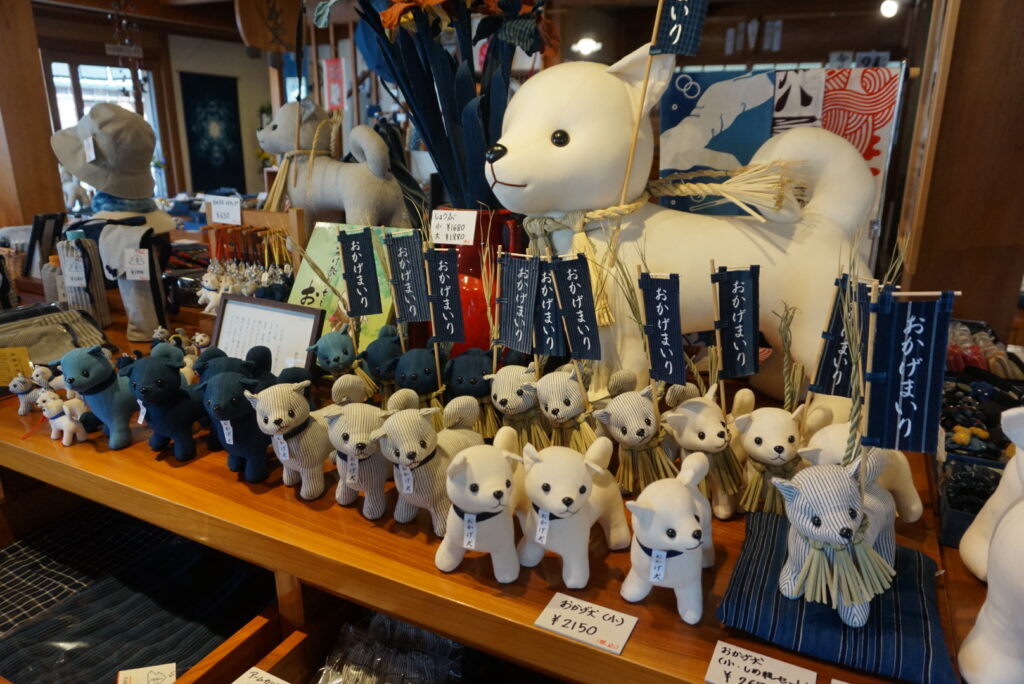 Please click on the link below and watch our Youtube video about Ise