Come to Kanazawa and experience the amazing "Subayashi" Japanese traditional music performance!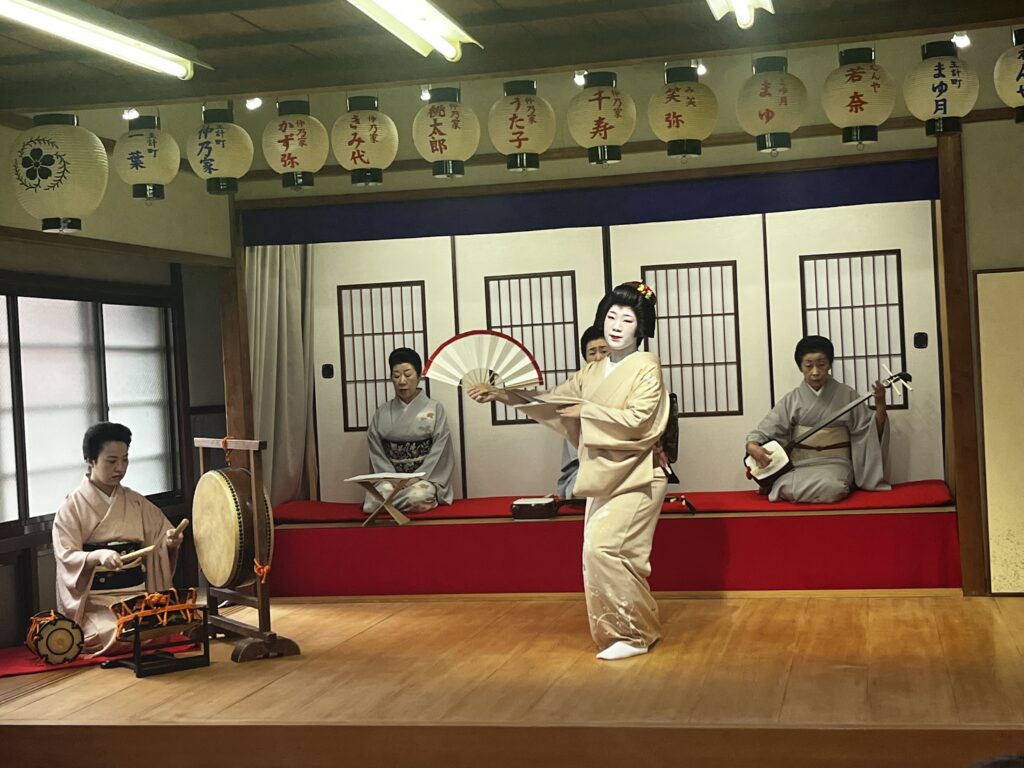 Introduction
Kanazawa is a lovely city located in Ishikawa Prefecture where you can experience the beauty of all four seasons. Moreover, in 2009 it was recognized by UNESCO as a Creative City in the field of Craft and Folk Art.
Kanazawa, in fact, represents the best of Japanese crafts makers! From Kanazawa gold leaf, Urushi lacquerware to Kutani porcelain and Kaga Yuzen Silk dying.
During the Edo Period, Kanazawa flourished under the patronage of the Maeda, the most powerful ruler of Kaga Domain (Kaga is the old name of Kanazawa) and, in fact, today Kanazawa is considered as one of the best-preserved Samurai-period city.
Chaya Houses and geisha districts
In the past, the center of Kanazawa was rich in Chaya houses (teahouses) where guests were entertained by geisha who performed dances and songs while playing traditional Japanese instruments. In 1820 Chaya houses were moved from the heart of the Kanazawa to its outlying districts.
In Kanazawa there are 3 charming geisha districts:
Higashi Chaya (East Chaya), the largest and the most popular one, Kazue-machi Chaya the second largest and Nishi Chaya (West Chaya).
Let's have a stroll in the Kazue-machi District!
Kazue-machi is a small area located between Asanogawa Ohashi Bridge and Nakano Hashi Bridge. As it is not so crowded, here you can take a lot of beautiful pictures. Moreover, you can enjoy a relaxing promenade along the Asano River while admiring the amazing wooden tea houses.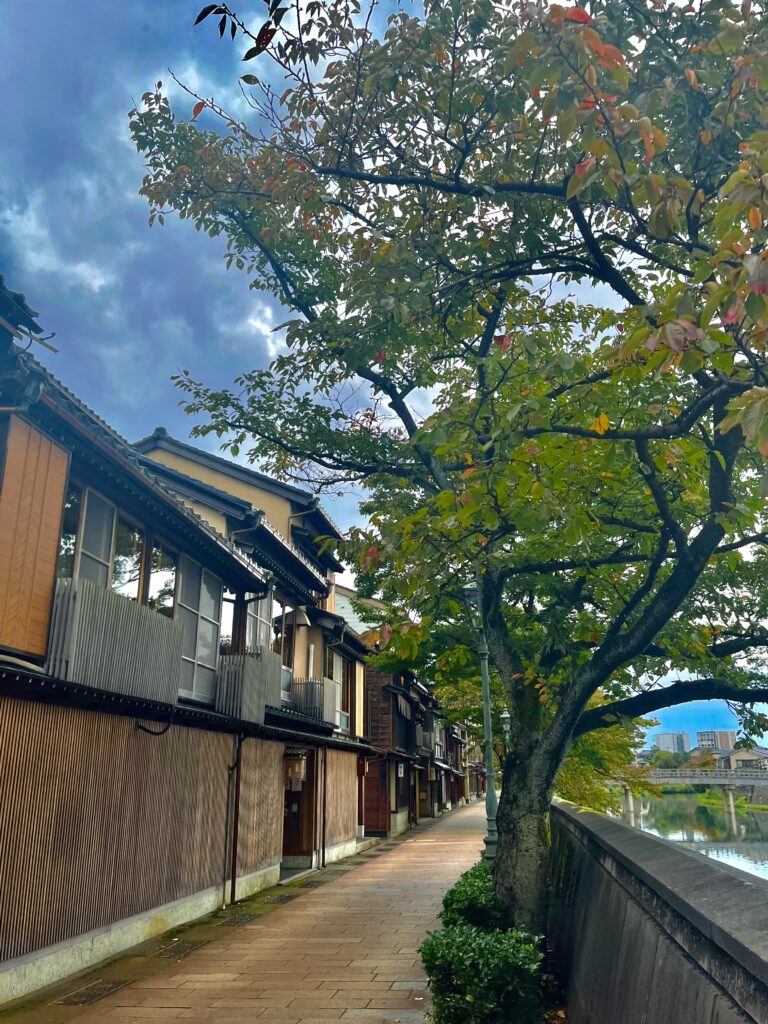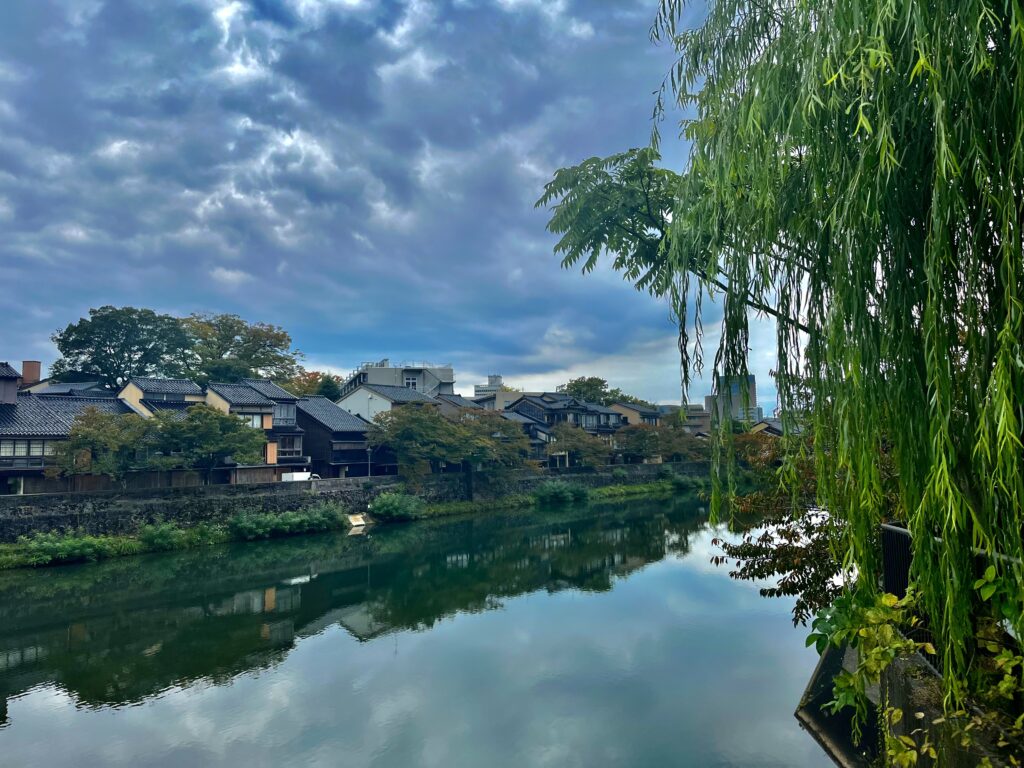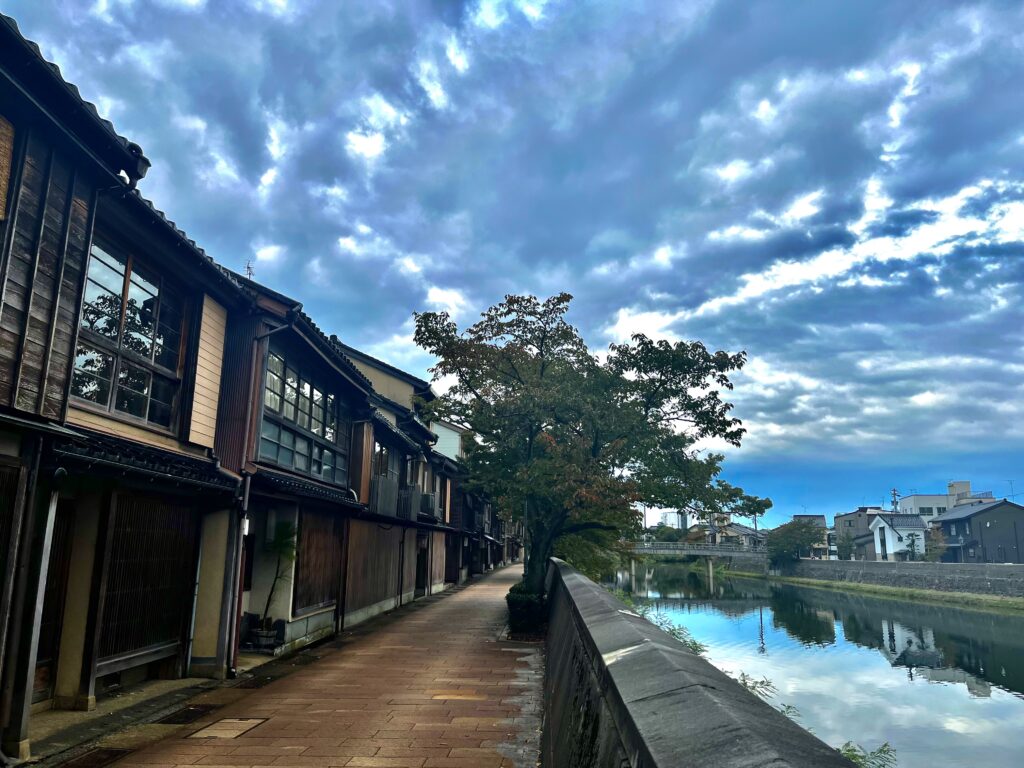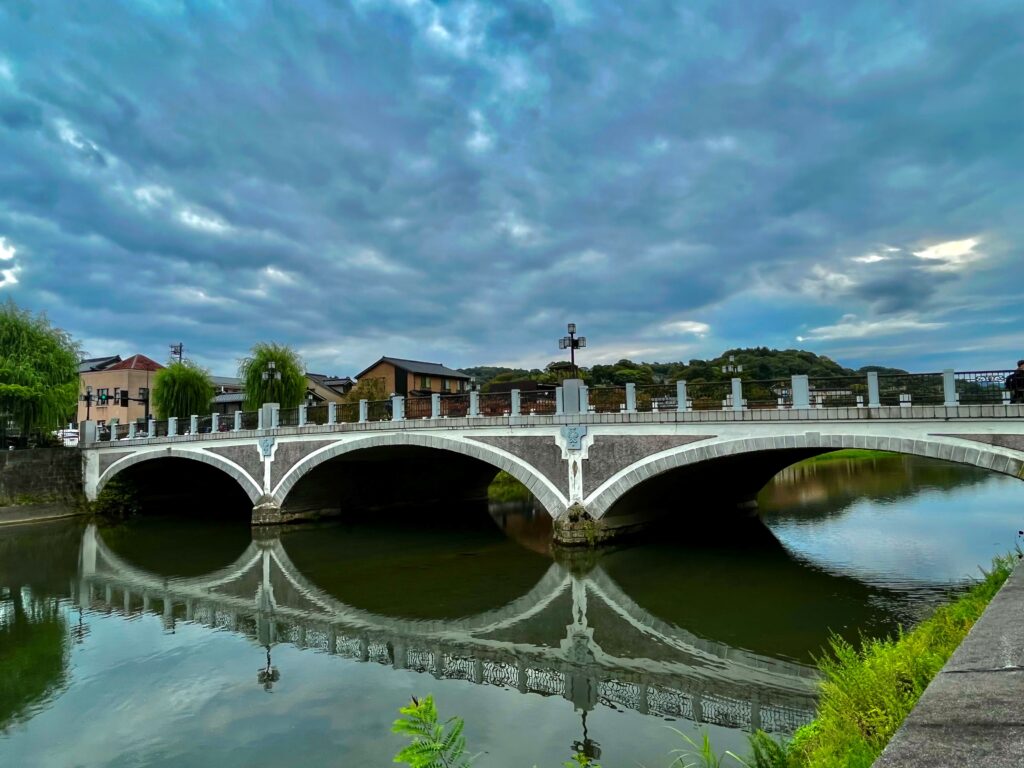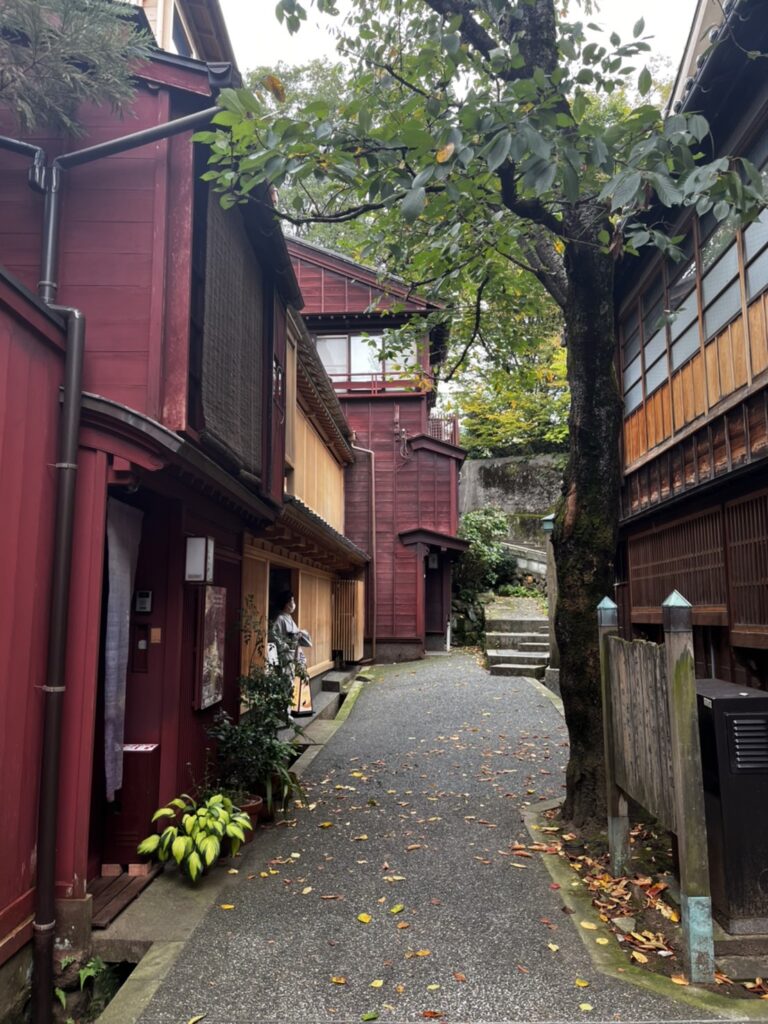 On the right it is written "Kyoka-no-Michi Street" in honor of Kanazawa's most celebrated writer: Izumi Kyōka (1873-1939), famous for his plays, haiku poetry, novels, as well as short stories.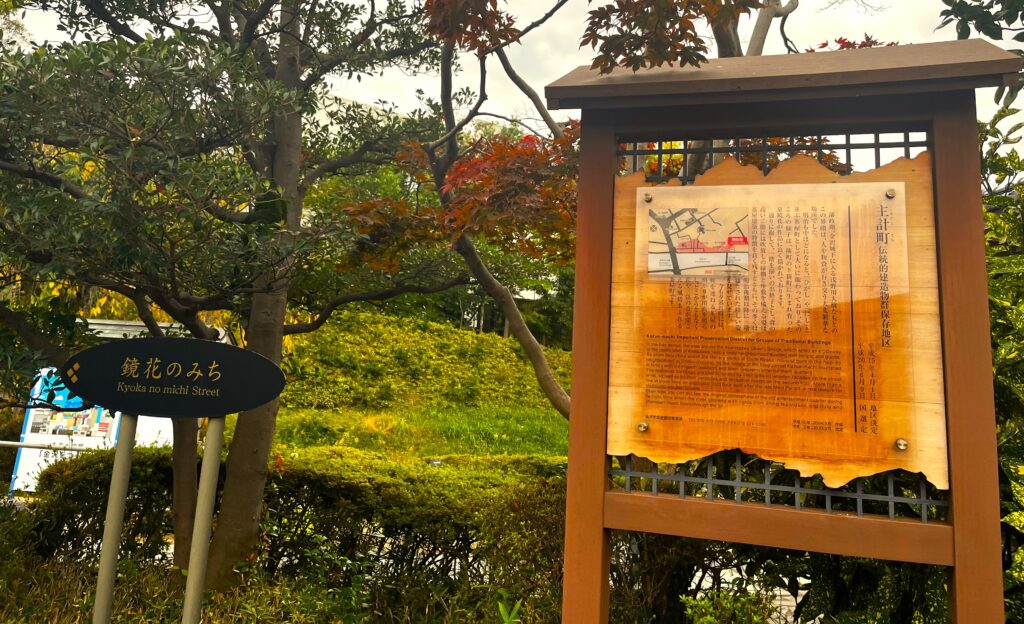 A rare opportunity!
If you go to Kanazawa on Saturday, you can have the opportunity to attend an amazing "Subayashi" instrumental performance in a Chaya house.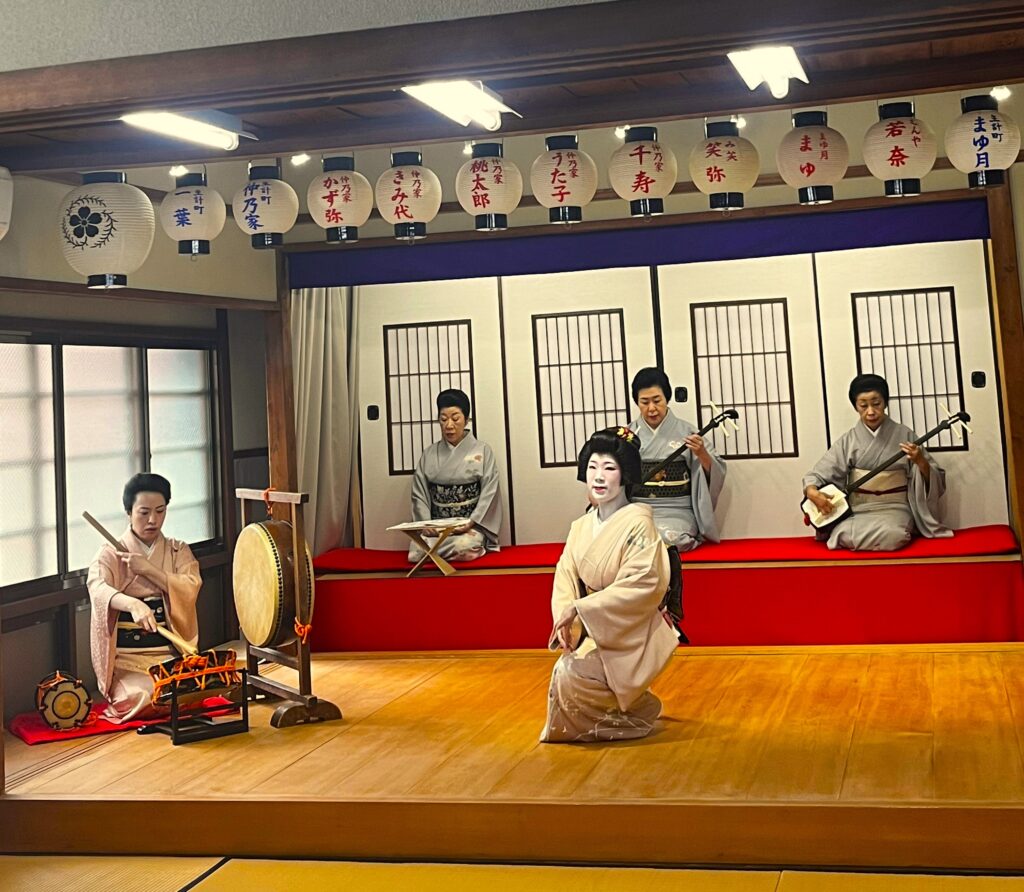 Kanazawa "Subayashi" musical accompaniment roots lie in Noh Theater "Shibyoushi" (four instruments) characterized by the presence of Shamisen added to small hand drums, stick drums, flute and large hand drums.
Nowadays Subayashi is performed by Geiko (Geisha girls) whose job is to entertain guests at parties, dancing and playing instruments such as the Shamisen.
Kanazawa's Geiko and Geisha excel in their artistic abilities, in fact their performances are considered to be even more awesome and impressive than Kyoto ones!
Please have a look at the photos below.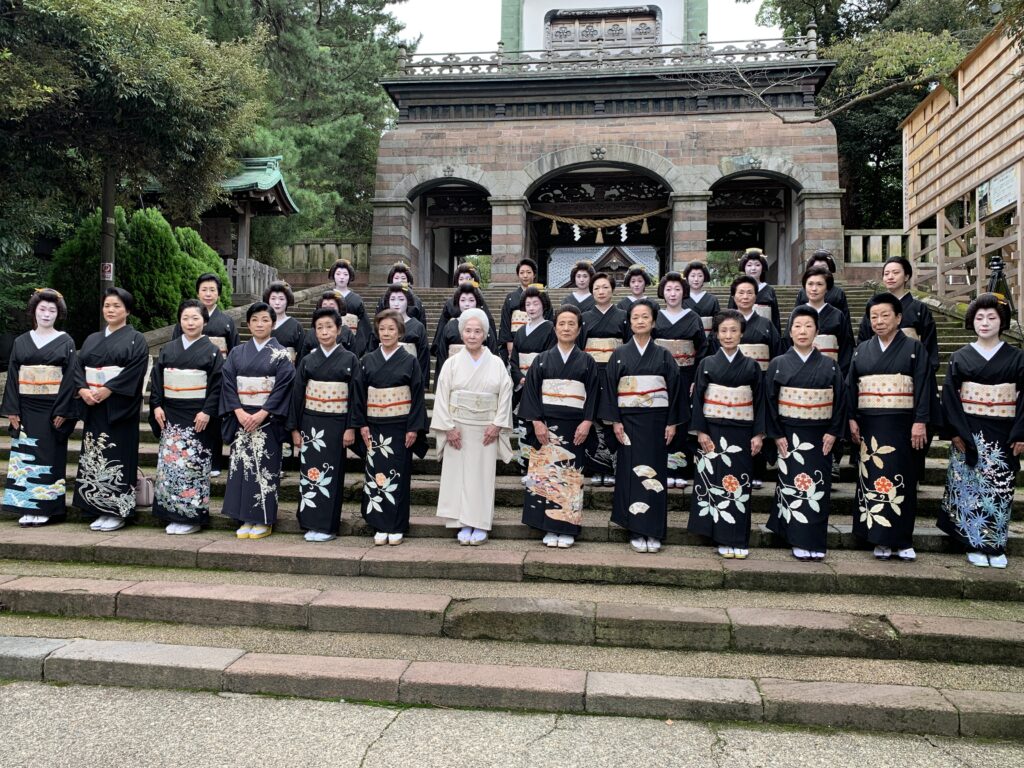 In 2020 Geisha coming from the three districts, respectively Higayshi Chaya, Kazue-machi Chaya and Nishi Chaya, gathered and performed "Subayashi" Tsurukame piece, in order to attain the wish of the disappearance of Covid 19.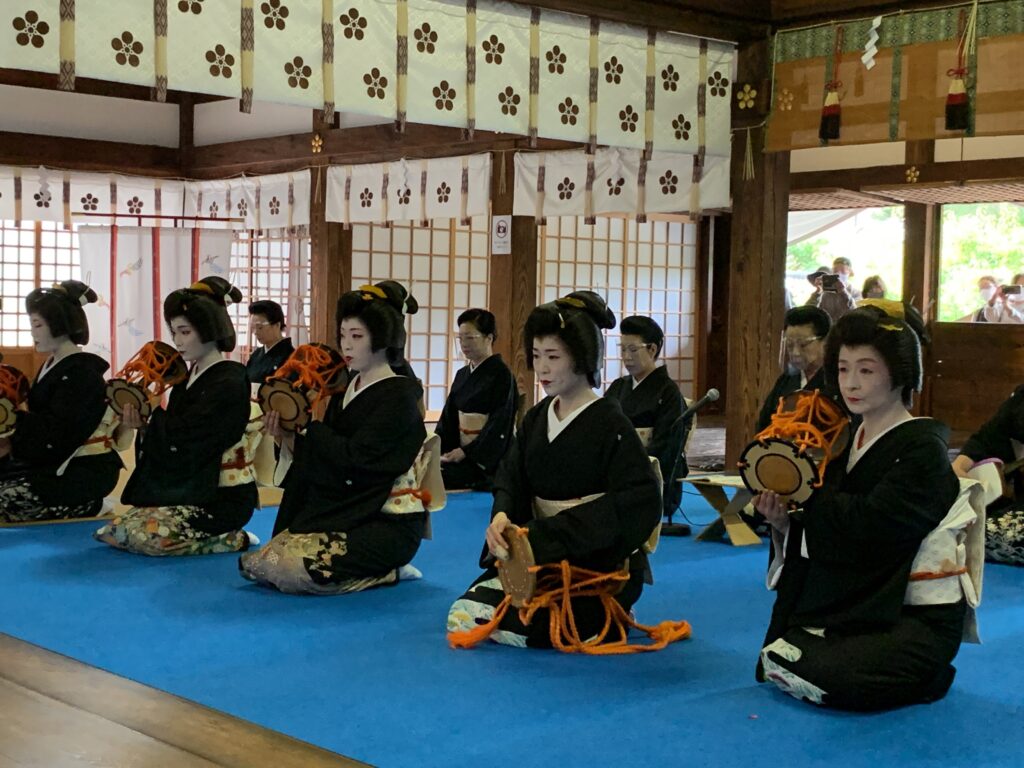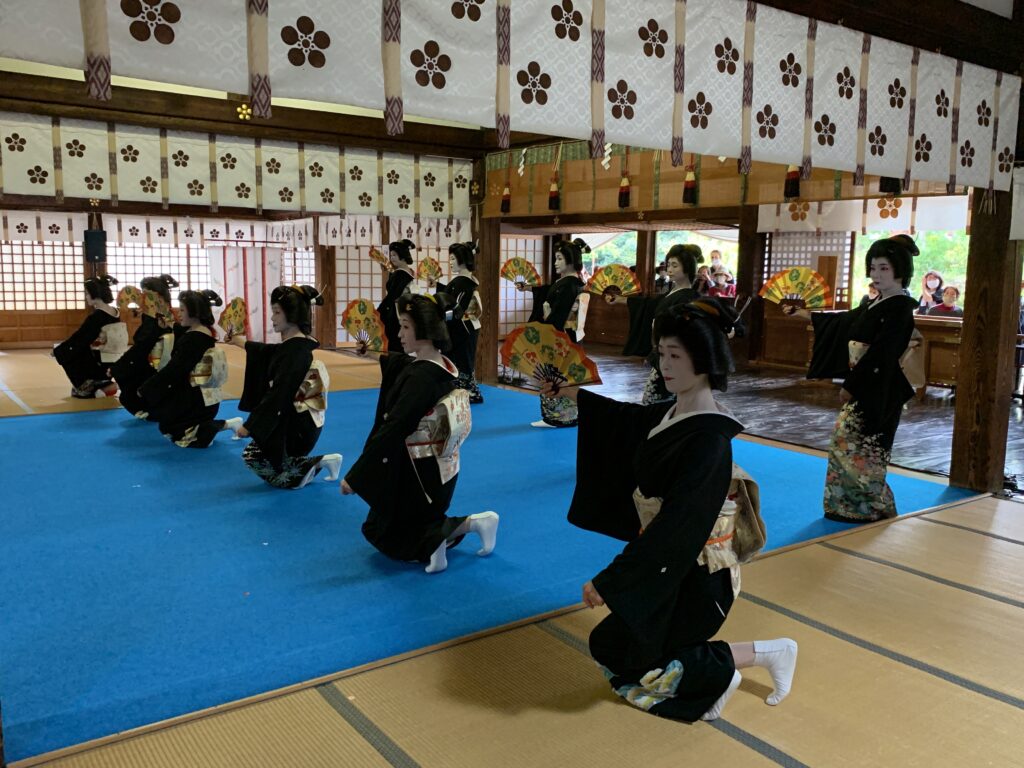 Omicho Market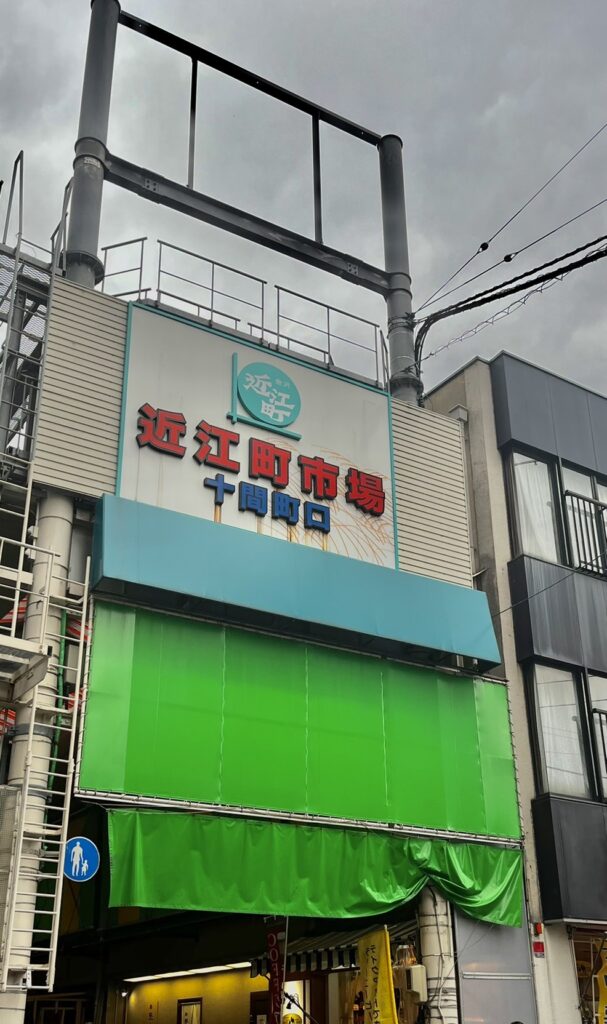 If you are hungry, we suggest you to make a stop at "Omicho Market", Kanazawa's largest fresh food market since the Edo Period boasting more than 150 shops today. Here you have plenty of choices among all the restaurants!
We opted for a "Kaisendon" (fresh seafood rice bowl) and it was delicious!