JAPAN FOLK FESTIVAL 2022: A journey through the Edo Period in Nagoya
📢Here is Edo Period‼️🤩
Come to our "JAPAN FOLK FESTIVAL 2022: A journey through the Edo Period in Nagoya" on 15 Oct 2022, it is free!
Enjoy an unforgettable deep dive into what happened and changed in culture to tell and revive lived moments, emotions and feelings of the custom through relevant Edo stories and anecdotes together with good, talented and creative performers! ✨
Do not miss this unique event here in Nagoya, the cradle of Japanese traditional performing arts.
We are waiting for you! 🙌
🔹Date and time: 15 Oct (Sat) / 15:00-17:00
🔹Outdoor Location: Hisaya-odori Park, Keyaki Hiroba
Subway Meijo Line・Sakuradori Line, get off at "Hisaya-odori" or
Subway Meijo Line・Higashiyama Line, get off at "Sakae" "Shiyakusho"
 🔹Admission is free of charge
Please check the flyer for further details 👇☺️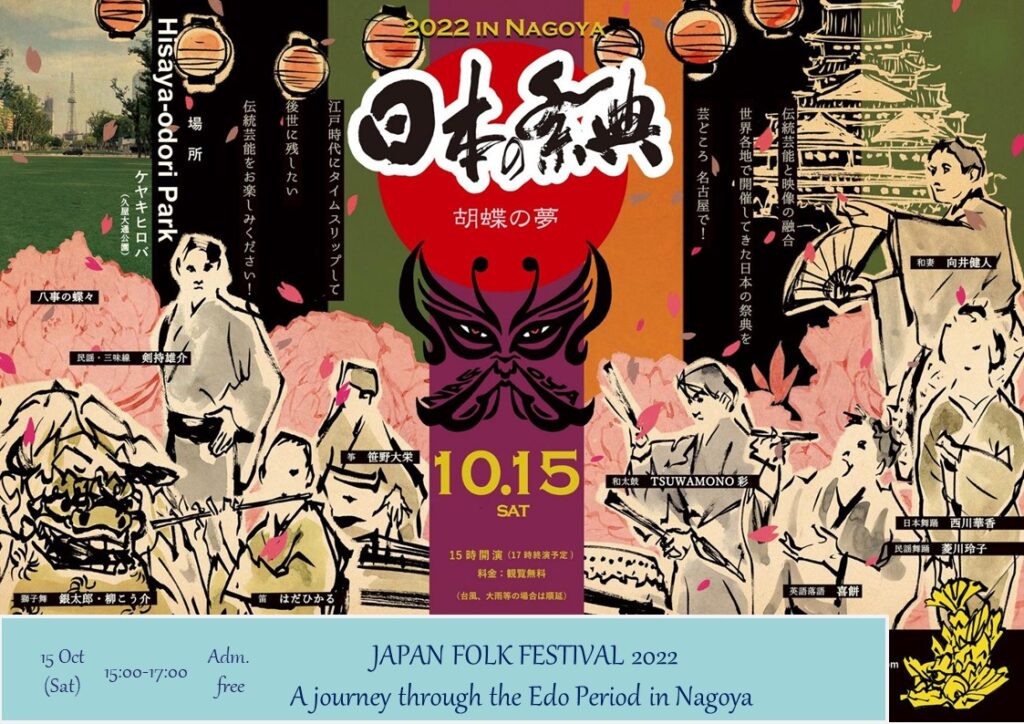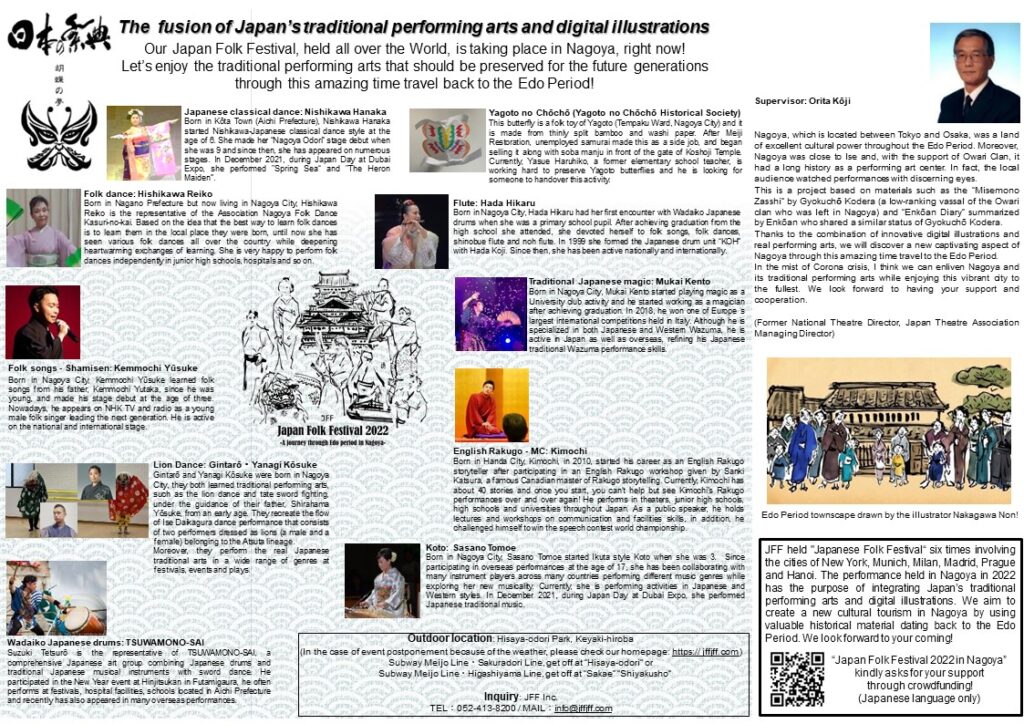 Let's take a closer look at the performers‼️
⬇️
The fusion of Japan's traditional performing arts and digital illustrations
Our Japan Folk Festival, held all over the World, is taking place in Nagoya, right now! Let's enjoy the traditional performing arts that should be preserved for the future generations through this amazing time travel back to the Edo Period!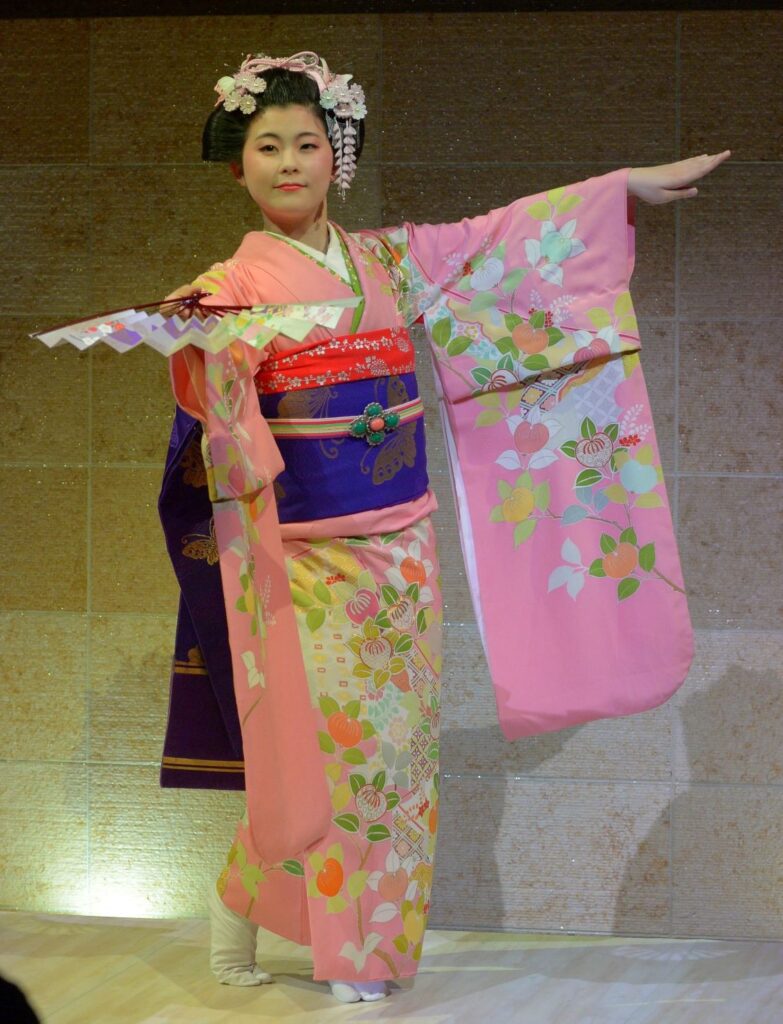 👘Japanese classical dance: Nishikawa Hanaka
Born in Kōta Town (Aichi Prefecture), Nishikawa Hanaka started Nishikawa-Japanese classical dance style at the age of 6. She made her "Nagoya Odori" stage debut when she was 9 and since then, she has appeared on numerous stages. In December 2021, during Japan Day at Dubai Expo, she performed "Spring Sea" and "The Heron Maiden".
---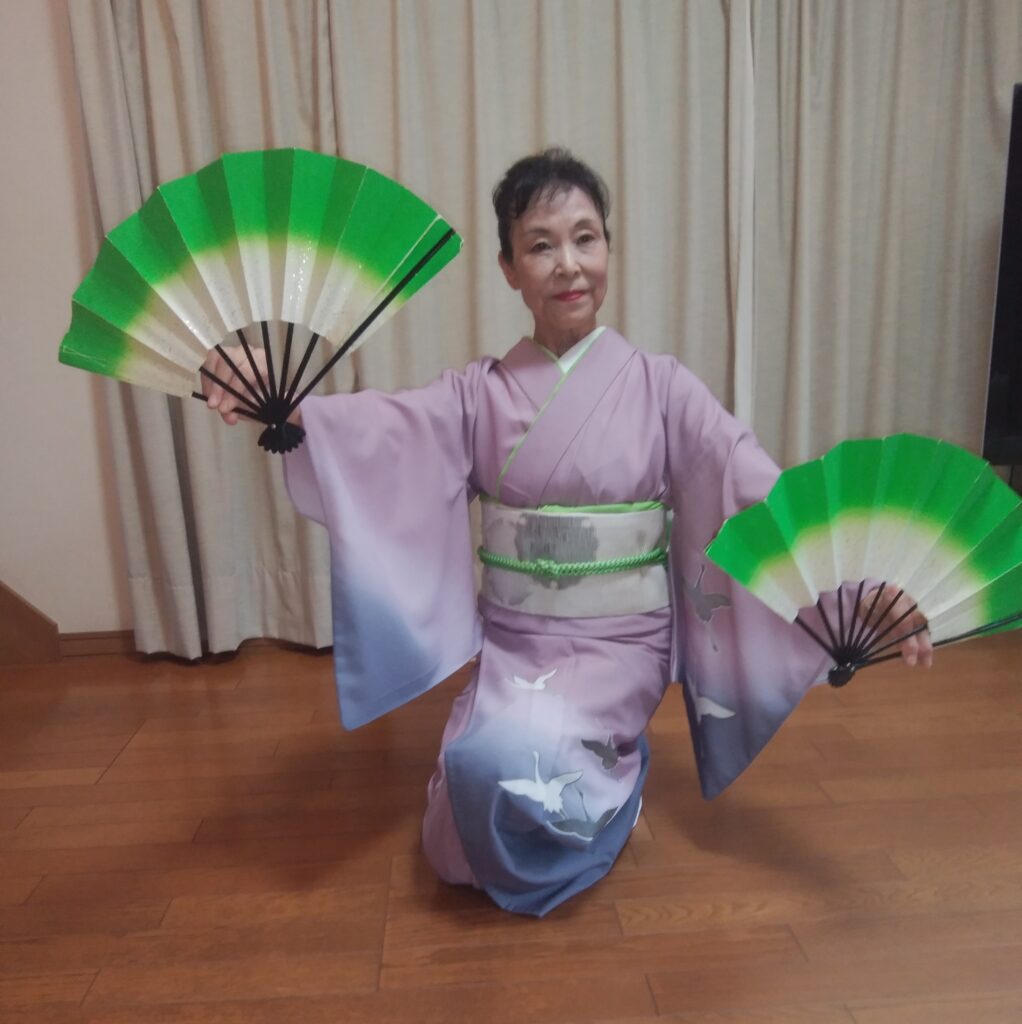 👘Folk dance: Hishikawa Reiko
Born in Nagano Prefecture but now living in Nagoya City, Hishikawa Reiko is the representative of the Association Nagoya Folk Dance Kasuri-no-kai. Based on the idea that the best way to learn folk dances is to learn them in the local place they were born, until now she has seen various folk dances all over the country while deepening heartwarming exchanges of learning. She is very happy to perform folk dances independently in junior high schools, hospitals and so on.
---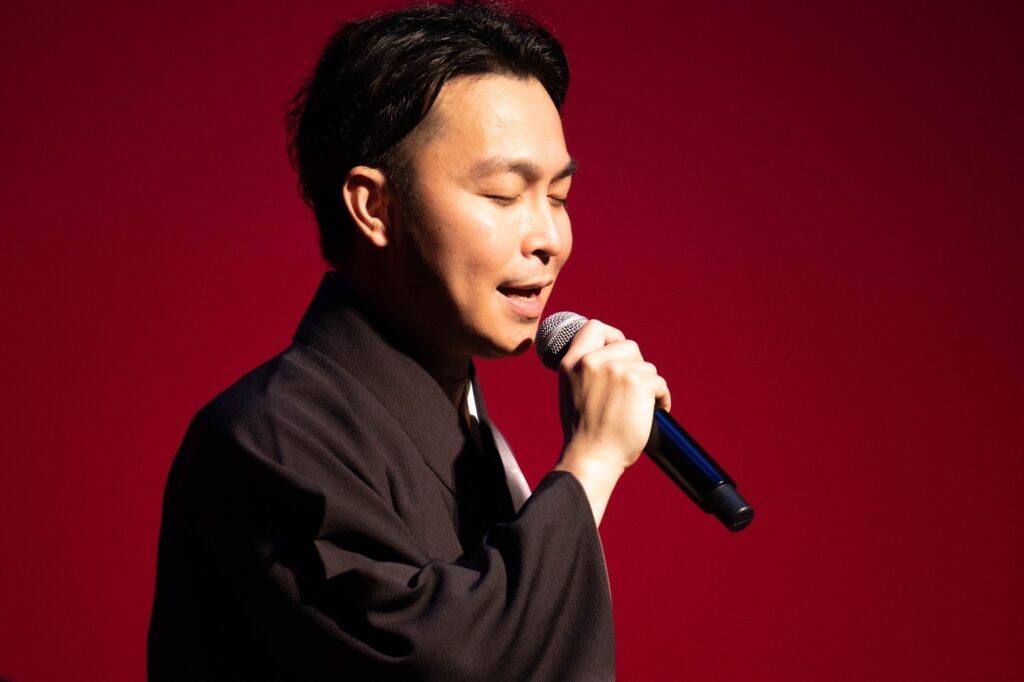 🎤Folk songs – 🎵Shamisen: Kemmochi Yūsuke
Born in Nagoya City, Kemmochi Yūsuke learned folk songs from his father, Kemmochi Yutaka, since he was young, and made his stage debut at the age of three. Nowadays, he appears on NHK TV and radio as a young male folk singer leading the next generation. He is active on the national and international stage.
---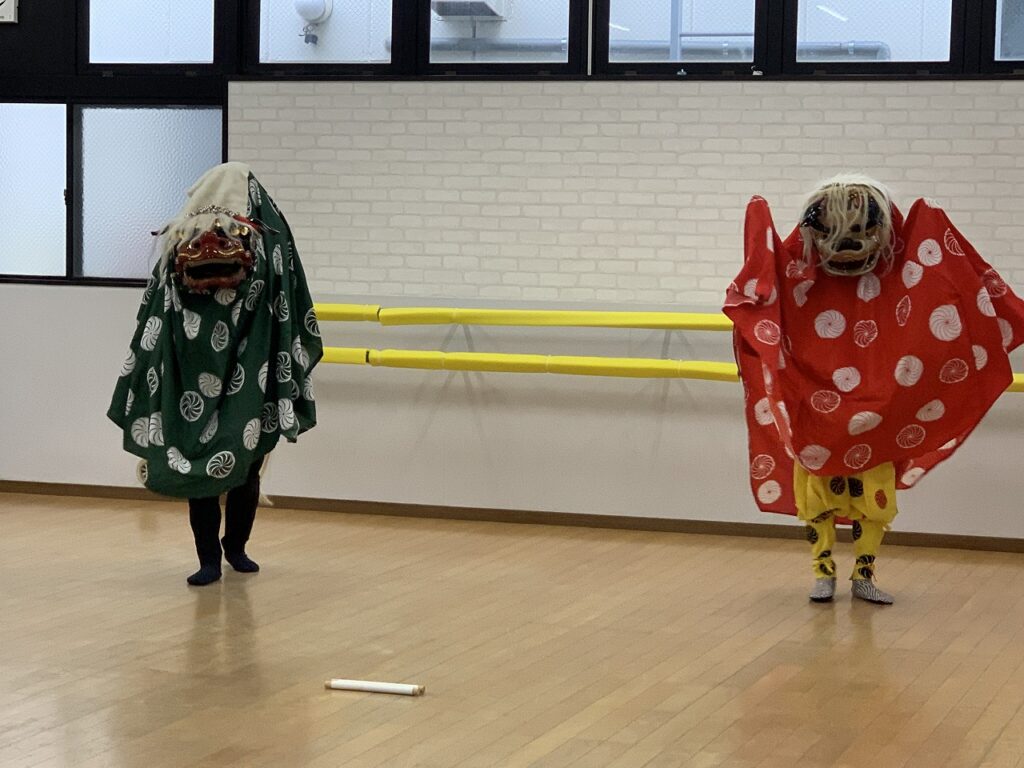 🦁Lion Dance: Gintarō・Yanagi Kōsuke
Mr. Gintarō and Mr. Yanagi Kōsuke were born in Nagoya City, they both learned traditional performing arts, such as the lion dance and tate sword fighting, under the guidance of their father, Shirahama Yōsuke, from an early age. They recreate the flow of Ise Daikagura dance performance that consists of two performers dressed as lions (a male and a female) belonging to the Atsuta lineage. Moreover, they perform the real Japanese traditional arts in a wide range of genres at festivals, events and plays.
---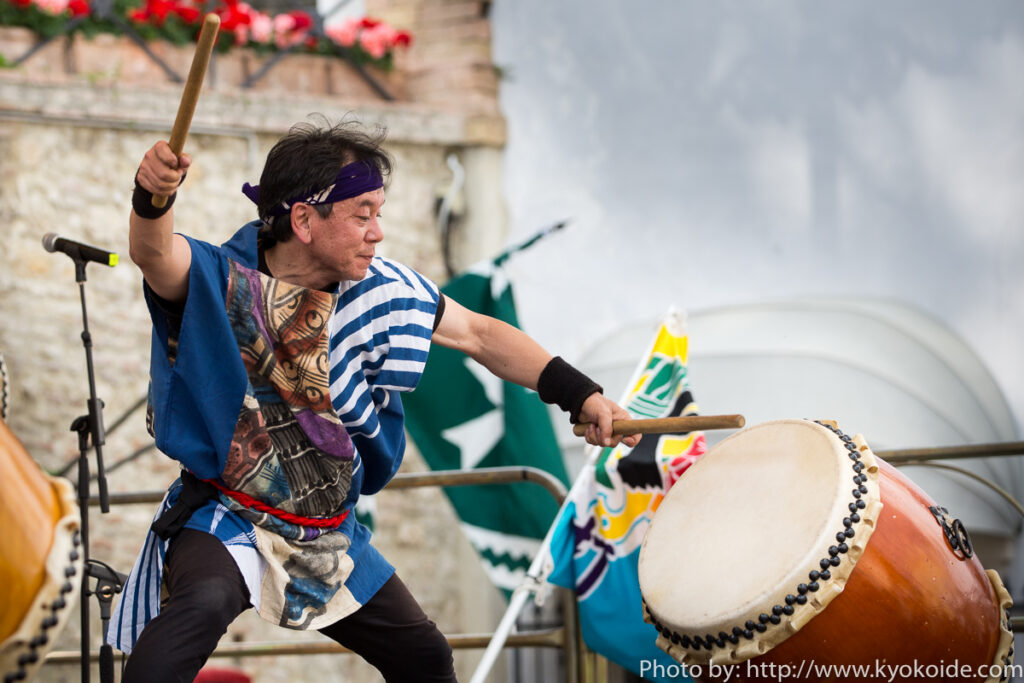 🥁Wadaiko Japanese drums: TSUWAMONO-SAI
Suzuki Tetsurō is the representative of TSUWAMONO-SAI, a comprehensive Japanese art group combining Japanese drums and traditional Japanese musical instruments with sword dance. He  participated in the New Year event at Hinjitsukan in Futamigaura, he often performs at festivals, hospital facilities, schools located in Aichi Prefecture and recently has also appeared in many overseas performances.
---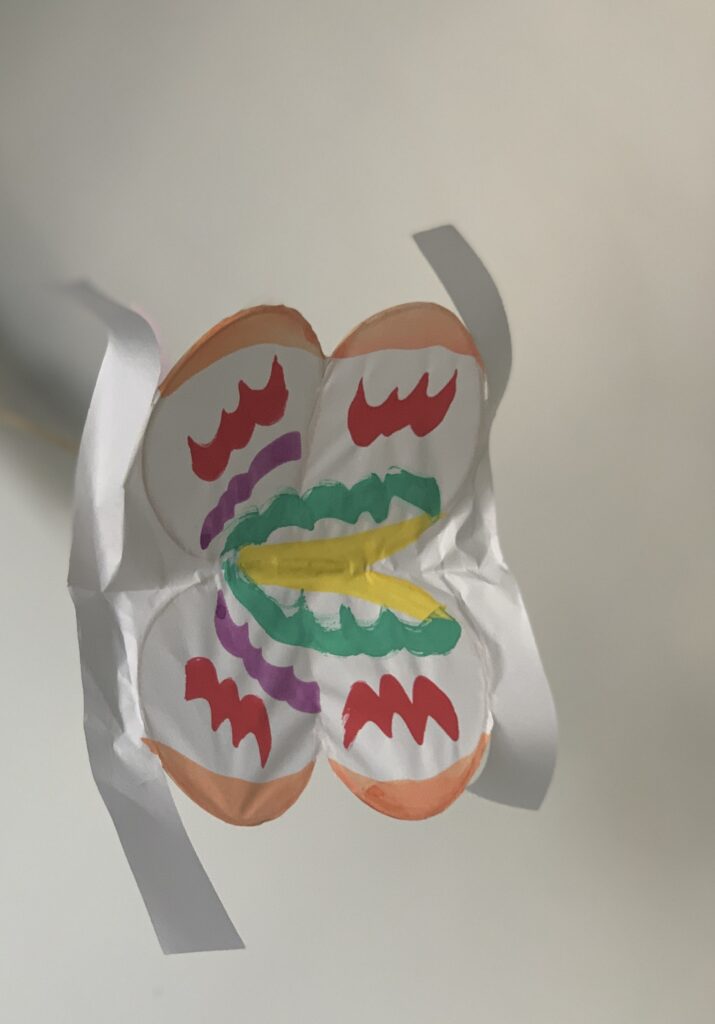 🦋Yagoto no Chōchō (Yagoto no Chōchō Historical Society)
This butterfly is a folk toy of Yagoto (Tempaku Ward, Nagoya City) and it is made from thinly split bamboo and washi paper. After Meiji Restoration, unemployed samurai made this as a side job, and began selling it along with soba manju in front of the gate of Koshoji Temple. Currently, Yasue Haruhiko, a former elementary school teacher, is working hard to preserve Yagoto butterflies and he is looking for someone to handover this activity.
---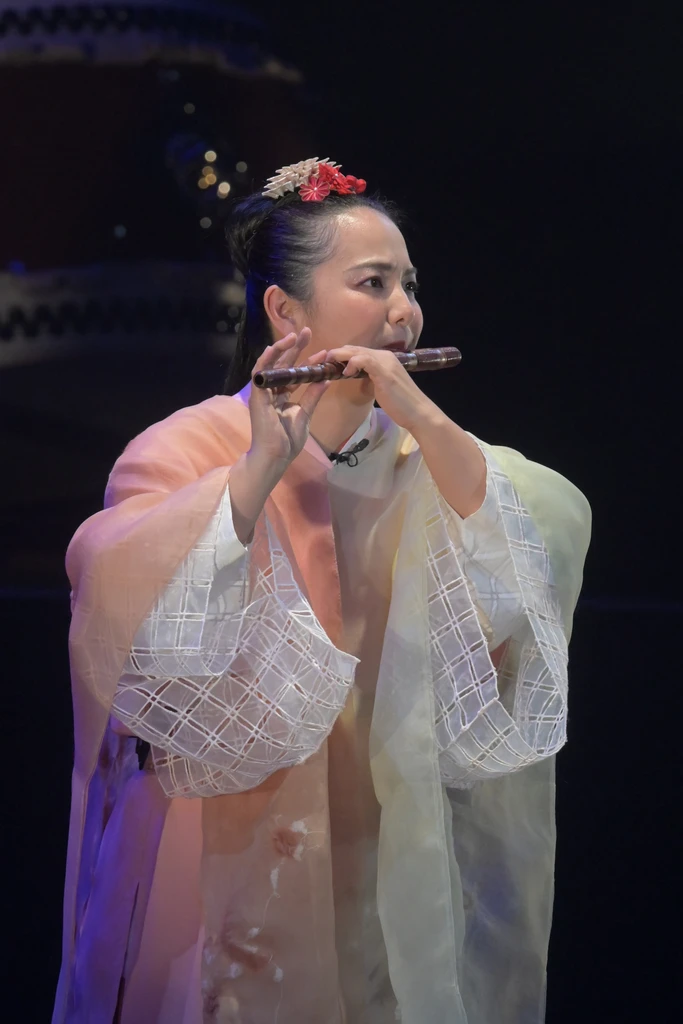 🎵Flute: Hada Hikaru
Born in Nagoya City, Hada Hikaru had her first encounter with Wadaiko Japanese drums when she was a primary school pupil. After achieving graduation from the high school she attended, she devoted herself to folk songs, folk dances, shinobue flute and noh flute. In 1999 she formed the Japanese drum unit "KOH" with Hada Koji. Since then, she has been active nationally and internationally.
---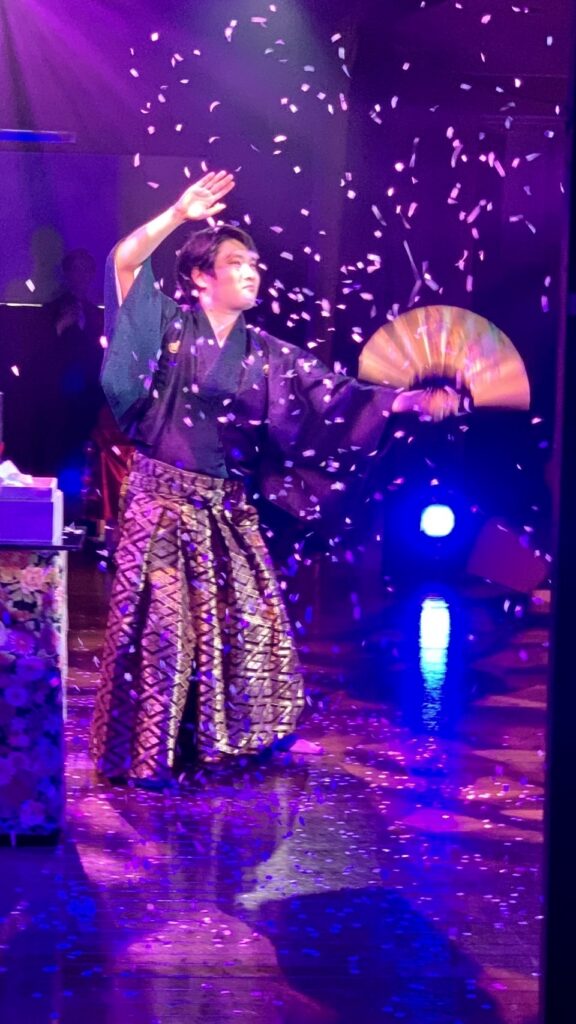 🪄Traditional Japanese magic: Mukai Kento
Born in Nagoya City, Mukai Kento started playing magic as a University club activity and he started working as a magician after achieving graduation. In 2018, he won one of Europe 's largest international competitions held in Italy. Although he is specialized in both Japanese and Western Wazuma, he is active in Japan as well as overseas, refining his Japanese traditional Wazuma performance skills.
---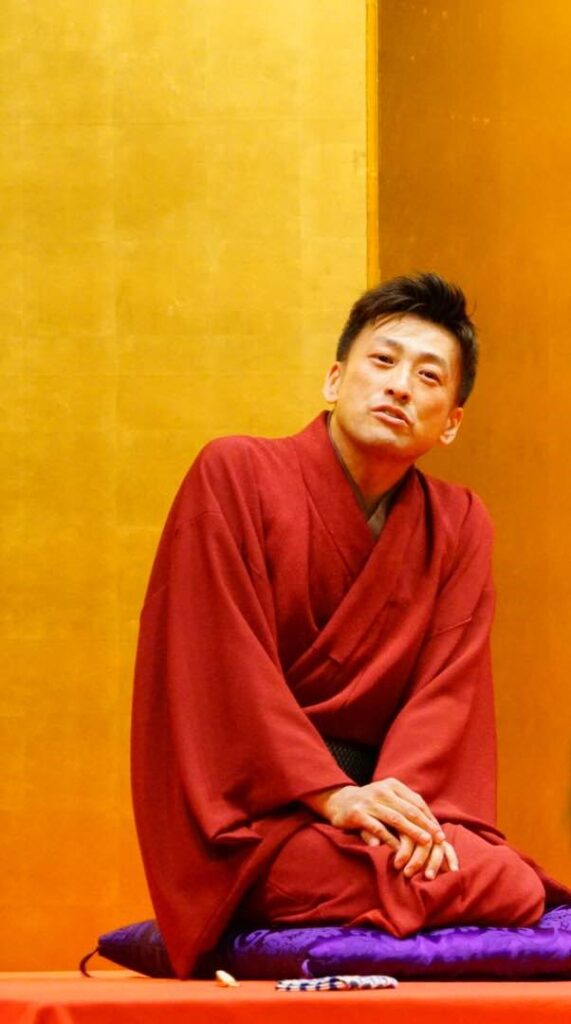 🗣English Rakugo – MC: Kimochi
Born in Handa City, Kimochi, in 2010, started his career as an English Rakugo storyteller after participating in an English Rakugo workshop given by Sanki Katsura, a famous Canadian master of Rakugo storytelling. Currently, Kimochi has about 40 stories and once you start, you can't help but see Kimochi's Rakugo performances over and over again! He performs in theaters, junior high schools, high schools and universities throughout Japan. As a public speaker, he holds lectures and workshops on communication and facilities skills, in addition, he challenged himself to win the speech contest world championship.
---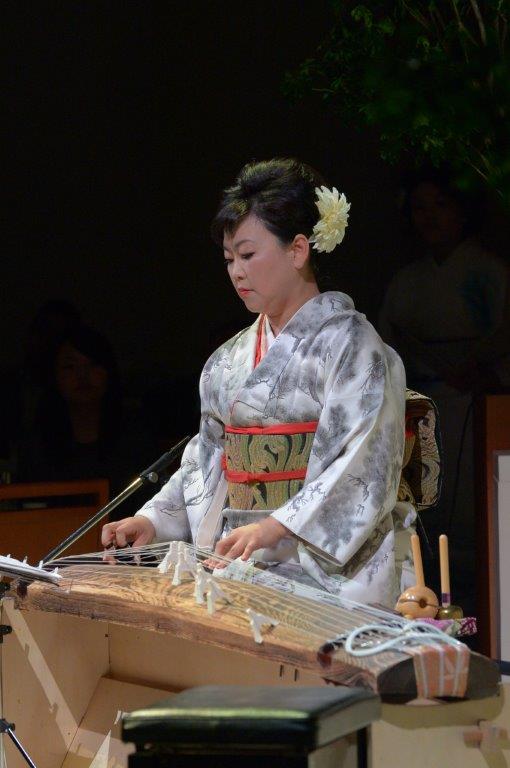 🎵Koto: Sasano Tomoe
Born in Nagoya City, Sasano Tomoe started Ikuta style Koto when she was 3. Since participating in overseas performances at the age of 17, she has been collaborating with many instrument players across many countries performing different music genres while exploring her new musicality. Currently, she is performing activities in Japanese and Western styles. In December 2021, during Japan Day at Dubai Expo, she performed Japanese traditional music.
---
🎬Supervisor: Orita Kōji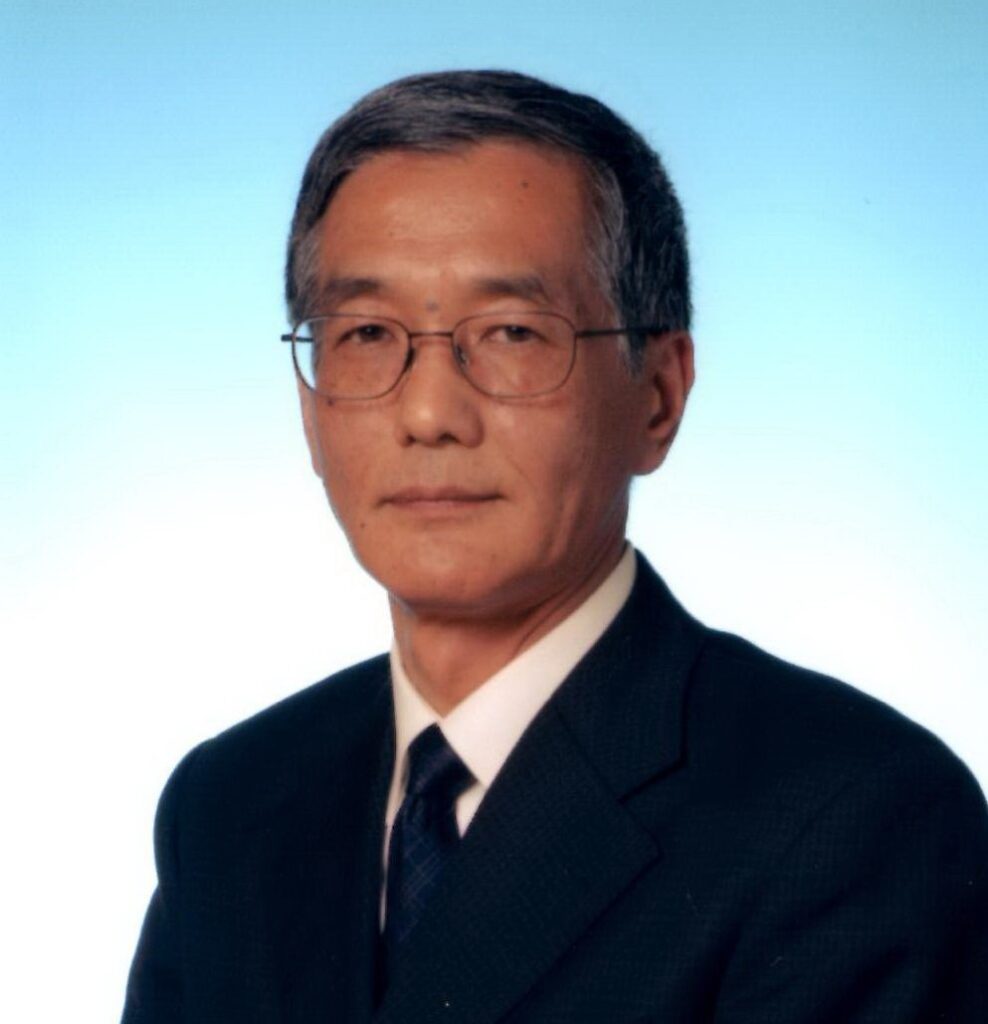 Nagoya, which is located between Tokyo and Osaka, was a land of excellent cultural power throughout the Edo Period. Moreover, Nagoya was close to Ise and, with the support of Owari Clan, it had a long history as a performing art center. In fact, the local audience watched performances with discerning eyes. This is a project based on materials such as the "Misemono Zasshi" by Gyokuchō Kodera (a low-ranking vassal of the Owari clan who was left in Nagoya) and "Enkōan Diary" summarized by Enkōan who shared a similar status of Gyokuchō Kodera. Thanks to the combination of innovative digital illustrations and real performing arts, we will discover a new captivating aspect of Nagoya through this amazing time travel to the Edo Period. In the mist of Corona crisis, I think we can enliven Nagoya and its traditional performing arts while enjoying this vibrant city to the fullest. We look forward to having your support and cooperation.
(Former National Theatre Director, Japan Theatre Association Managing Director)
---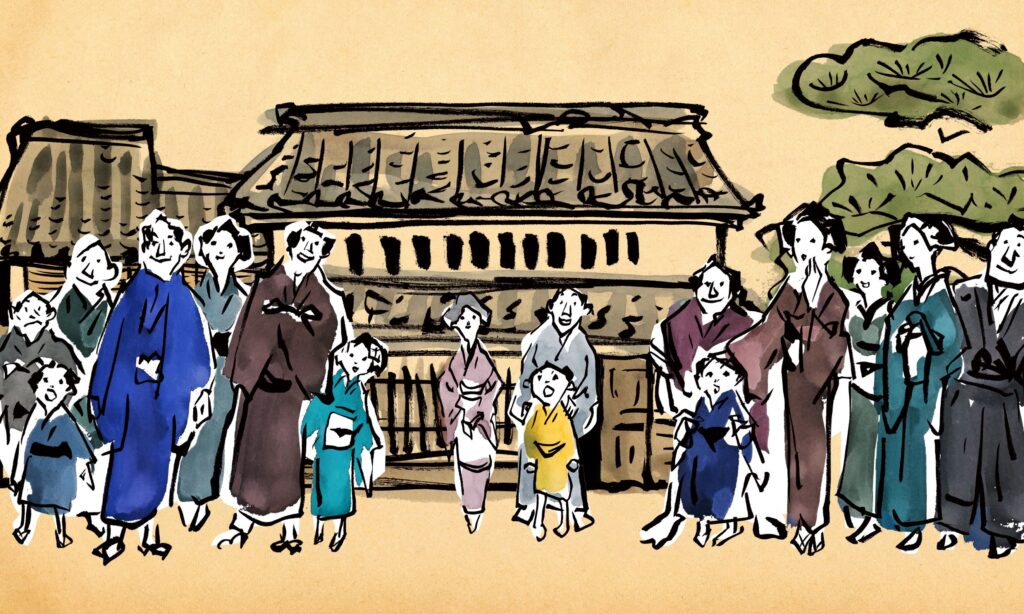 Edo Period townscape drawn by the illustrator Nakagawa Non!🎨
---
JFF held "Japanese Folk Festival" six times involving the cities of New York, Munich, Milan, Madrid, Prague and Hanoi. The performance held in Nagoya in 2022 has the purpose of integrating Japan's traditional performing arts and digital illustrations. We aim to create a new cultural tourism in Nagoya by using valuable historical material dating back to the Edo Period. We look forward to your coming!