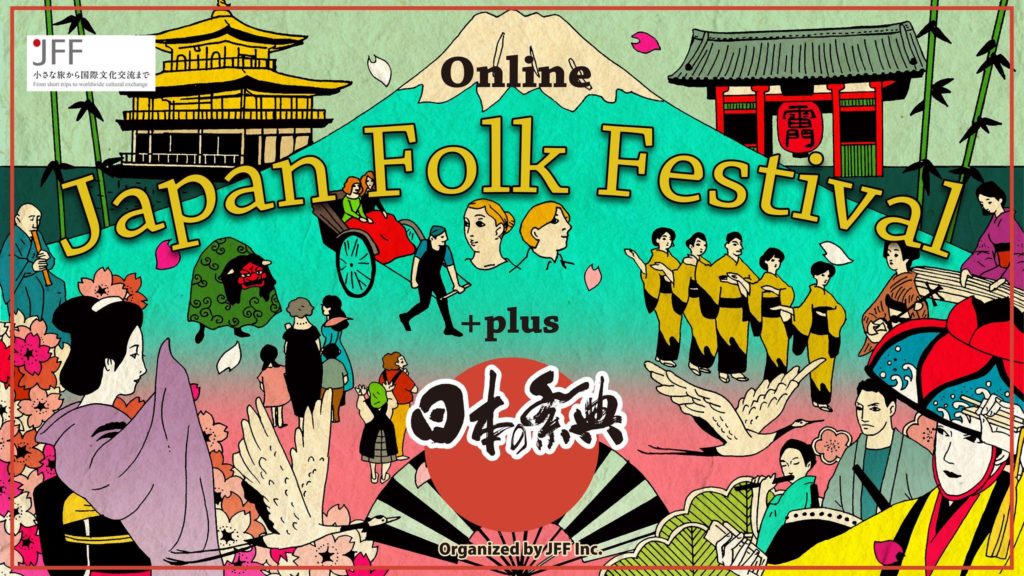 In the channel of "Online Japan Folk Festival plus ", we are pleased to introduce you the precious traditional performing arts and music of Japan and the attraction of various local districts and people, that are the birthplace and roots of them.
The Japan Folk Festival started in 1995, and various performing groups appeared on the stage from Tohoku, the northern Japan to Okinawa, the southernmost part of Japan. Each of them represents the performing culture and arts of the local districts and have different characteristics.
We reedit the archive video of Japan Folk Festival and are going to distribute the movie in "Online Japan Folk Festival plus" once or twice a month. We hope you enjoy this introduction and the Japanese soul and the diversity of the Japanese traditional culture.
Title of youtube channel: Online Japan Folk Festival plus
https://www.youtube.com/channel/UCogPoSIEiK2gOxUyFL3tzFw?view_as=subscriber