Kimono & Yukata photoshoot at Shirotori Garden in Nagoya👘📸🌺
Hi everybody!
My name is Ylenia, I am an Italian girl who loves Japan and all of its aspects. The Japanese language, history, religion, culture, traditions have always fascinated me.
I arrived in Japan in April 2022 and this is my first Japanese summer in three years ☀️🌻
Summers may be very hot and humid in Japan, nevertheless, there are a lot of activities and events such as Summer Festivals and symbols representing this special season 🎐🎋🍧🍉👘🎆
About Shirotori Garden🌺
Today I would like to show you a very charming and peaceful place here in Nagoya: Shirotori Garden.
Shirotori Garden is a majestic Japanese-style garden covering 3,7 hectares 😮, it offers you an escape from the busy city life.
There are various areas to see、for example: waterfalls, large ponds with "Koi" (Japanese Carps), a bamboo forest as well as different types of plants and trees (each one with something to offer throughout the four seasons),"Seiu-tei" (tea houses for the Tea Ceremony) and "Shiori-tei" (a café serving a tasteful Matcha Tea).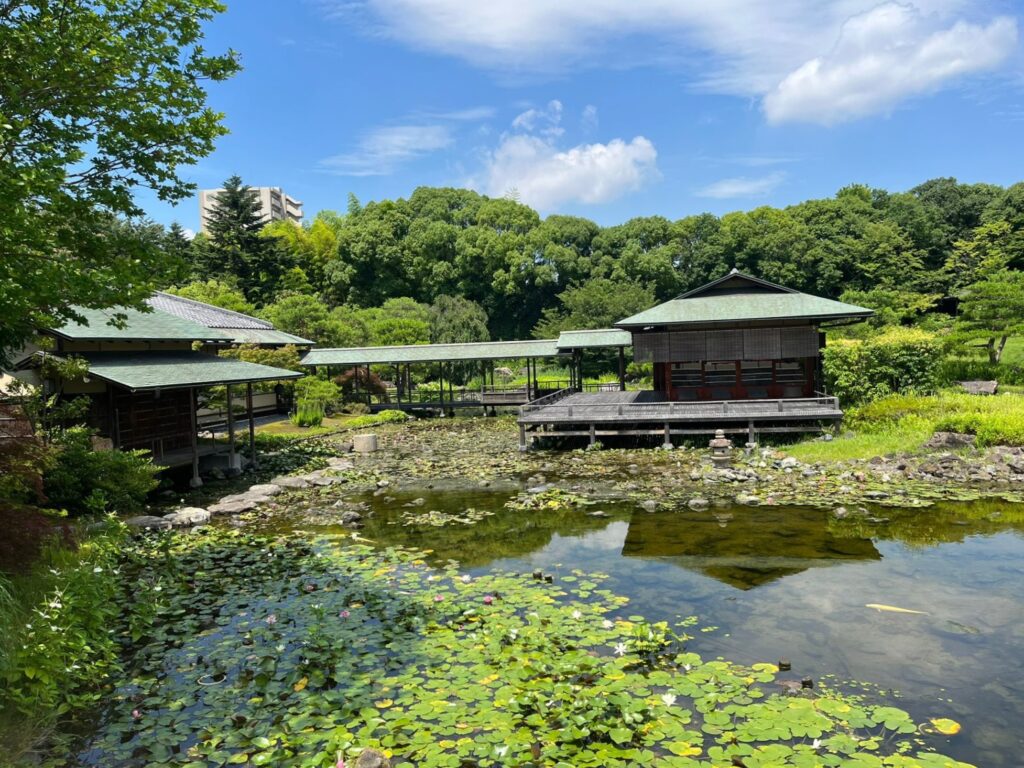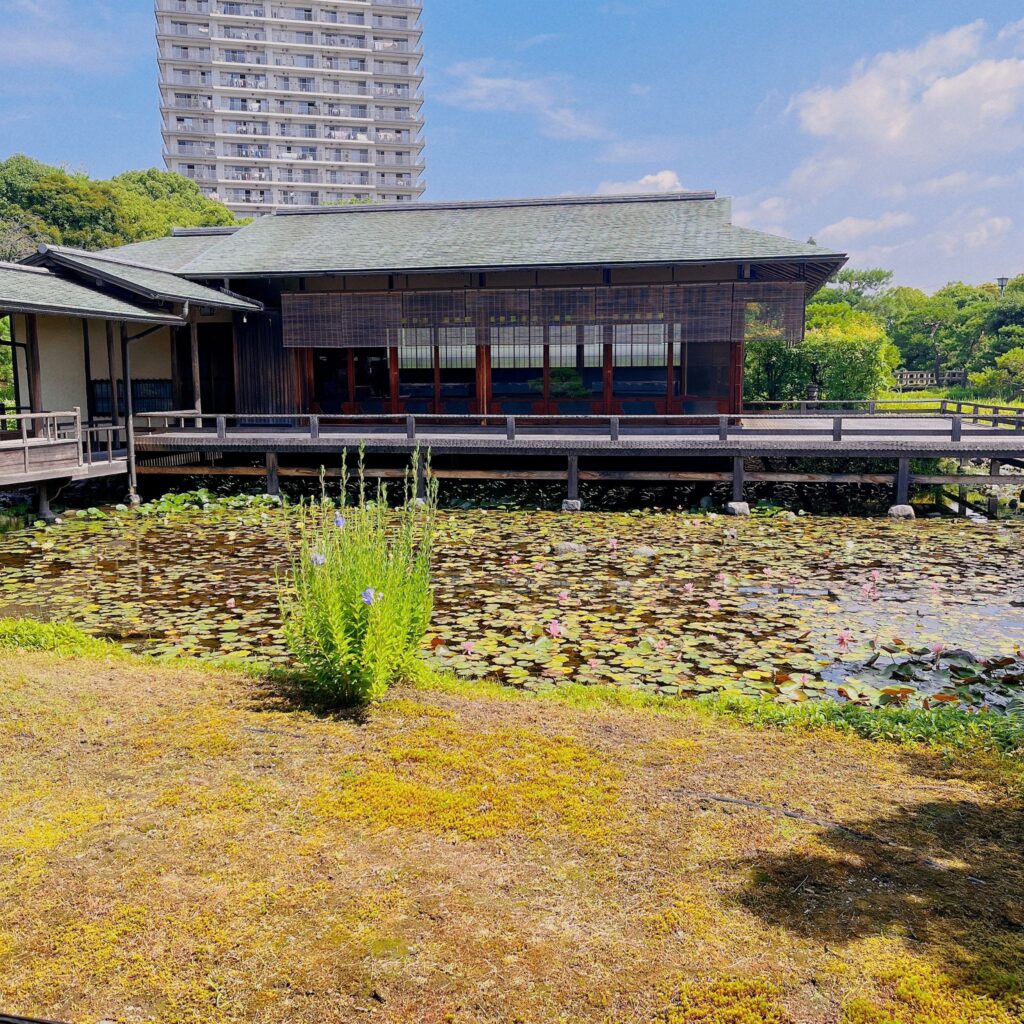 In the centre of the garden there is "Seiu-tei" (a room complex) standing on the edge of the water and designed for the Tea Ceremony. There you can try the Japanese green tea with "Wagashi" (Japanese confectionery)🍵🍡
👉If you are interested in "Wagashi", please have a look at the following article about "Japanese confectionery" 😋 https://en.jffjff.com/lets-experience-the-art-of-wagashi-making-with-matcha-tea/
The exterior form represents the image of an elegant white swan winging down to the water, hence the name, Shirotori 🦢🤍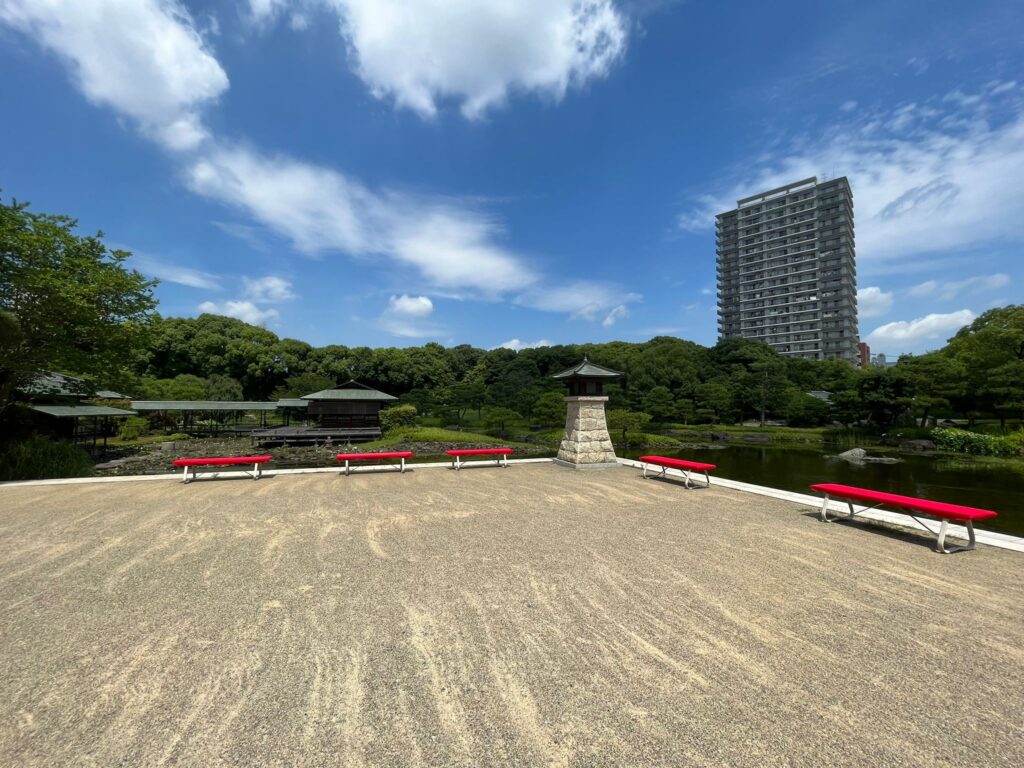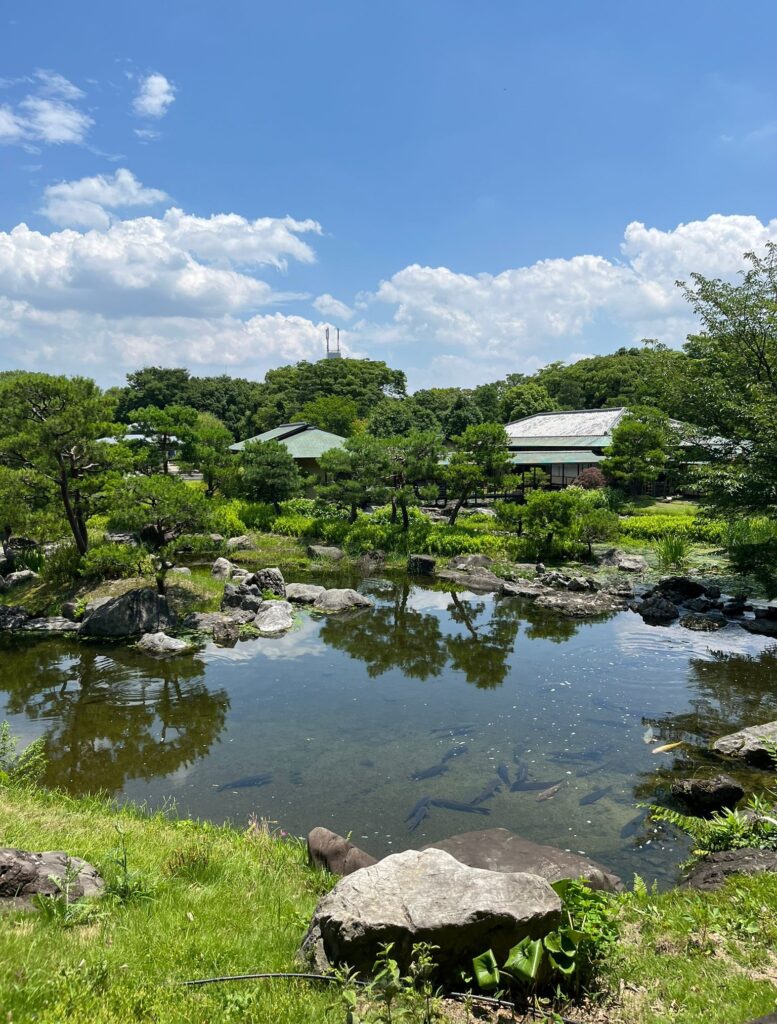 Kimono & Yukata modeling Experience 👘📸
Shirotori Garden is a perfect location for Kimono and Yukata photoshoot.
I had the pleasure of meeting Ms. Shino Kajiura, the representative of "Wasou Kajiura" (Kimono & Yukata Dressing Studio), and the whole Staff 😊 
Firstly, once I arrived I applied a simple make up 💄, then I had an elegant hairstyle created by the hairstylist 💆‍♀️
At the beginning I was a little bit worried because my hair is wavy and quite frizzy so it is difficult to brush. In spite of that, the hairstylist was so gentle that I did not feel any kind of pain during the arrangement. Actually, I relaxed a lot and the final result was really lovely, I wish I could do this hairstyle on my own hair!
After the hairstyling, the Staff helped me with the undergarments in order to wear Kimono that Ms. Shino Kajiura chose for me 😍 As you can see from the photos below, Kimono has many layers (traditionally twelve).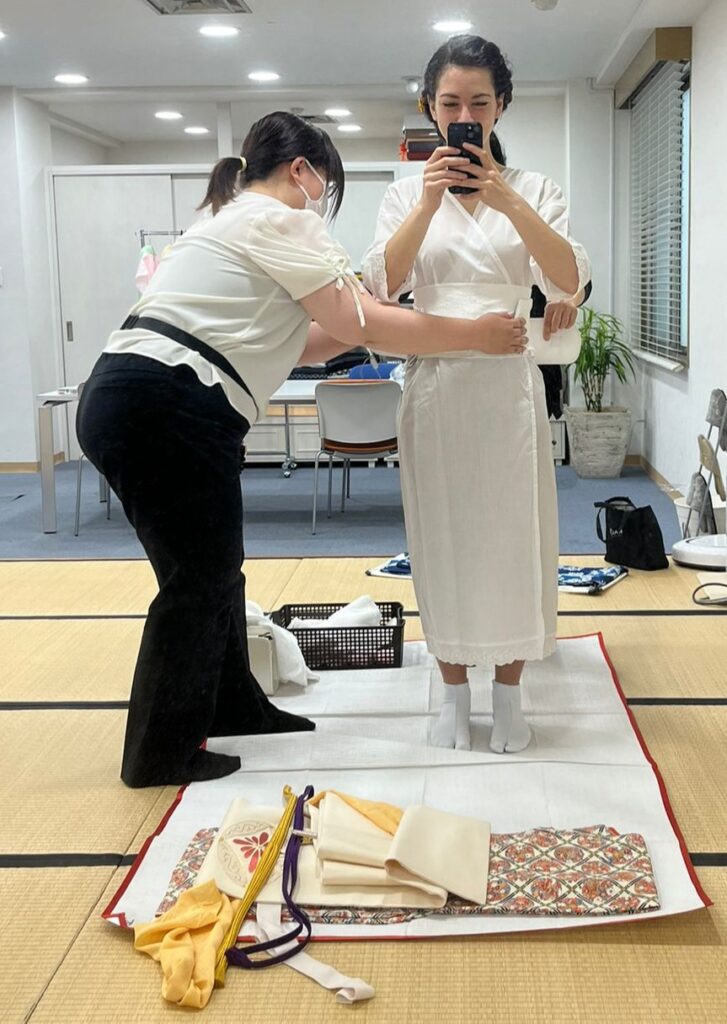 After getting dressed, we drove to Shirotori Garden by car, once arrived we entered "Seiu-tei". "Seiu-tei" is famous for its graceful Sukiya-zukuri style (a traditional Japanese wooden building style).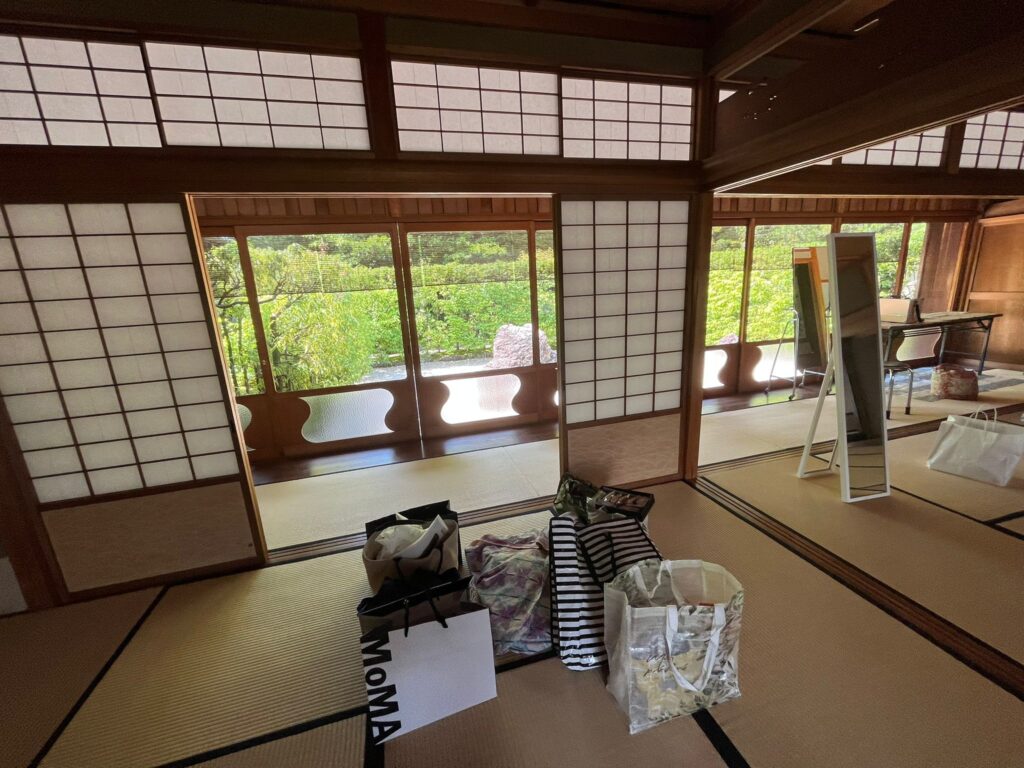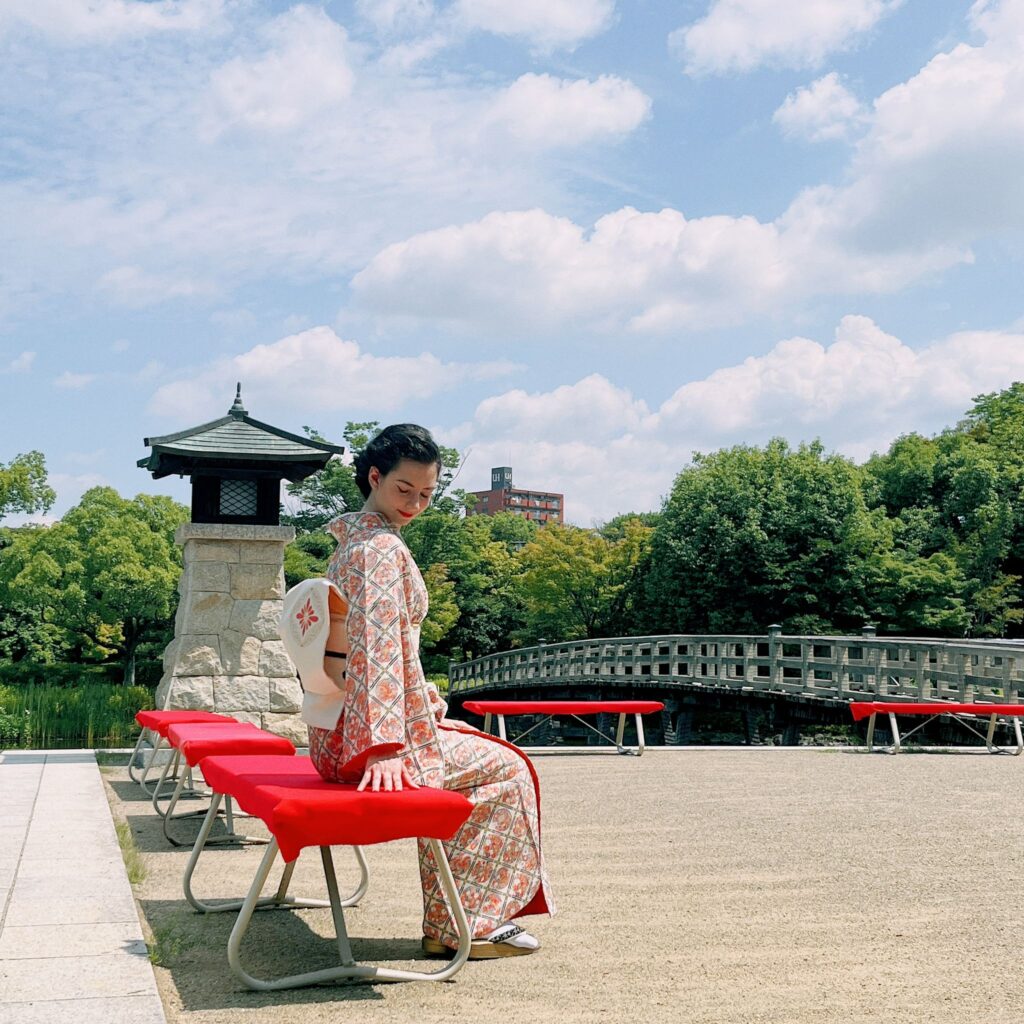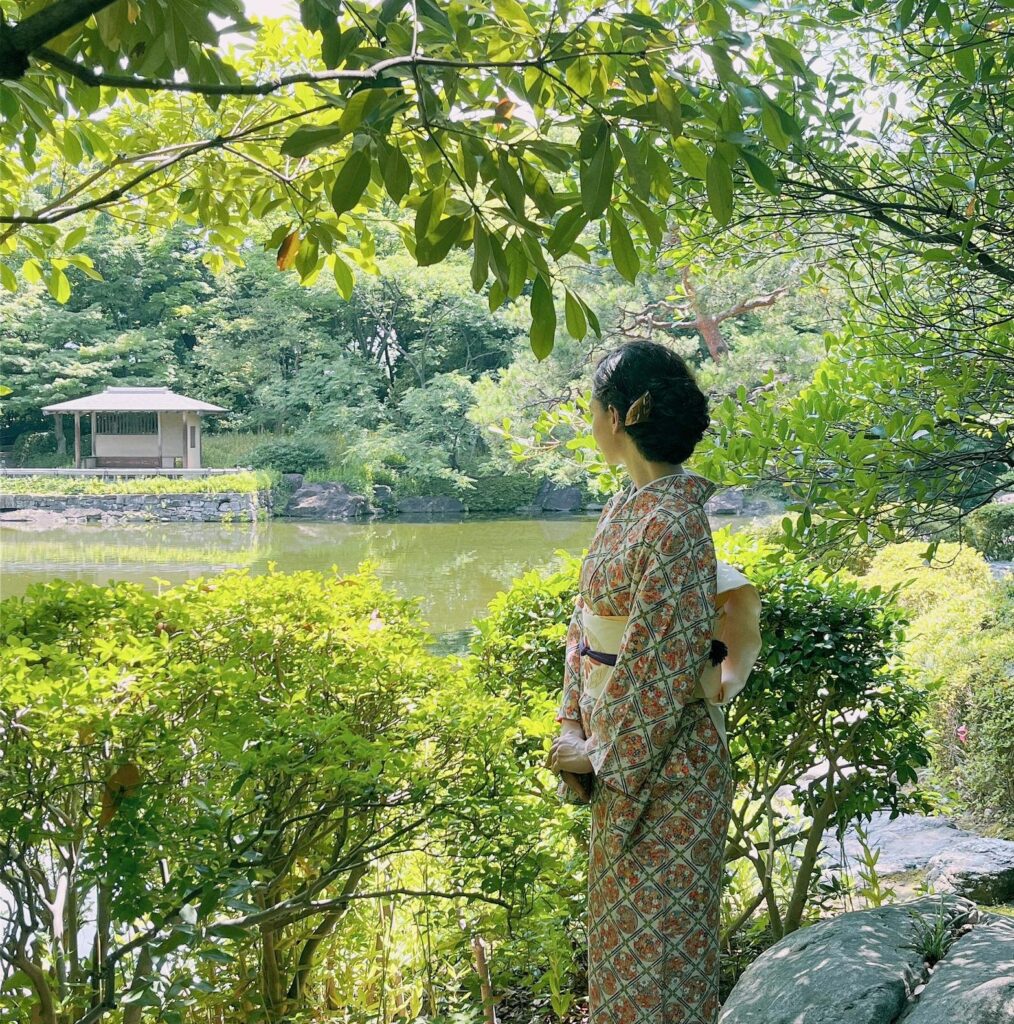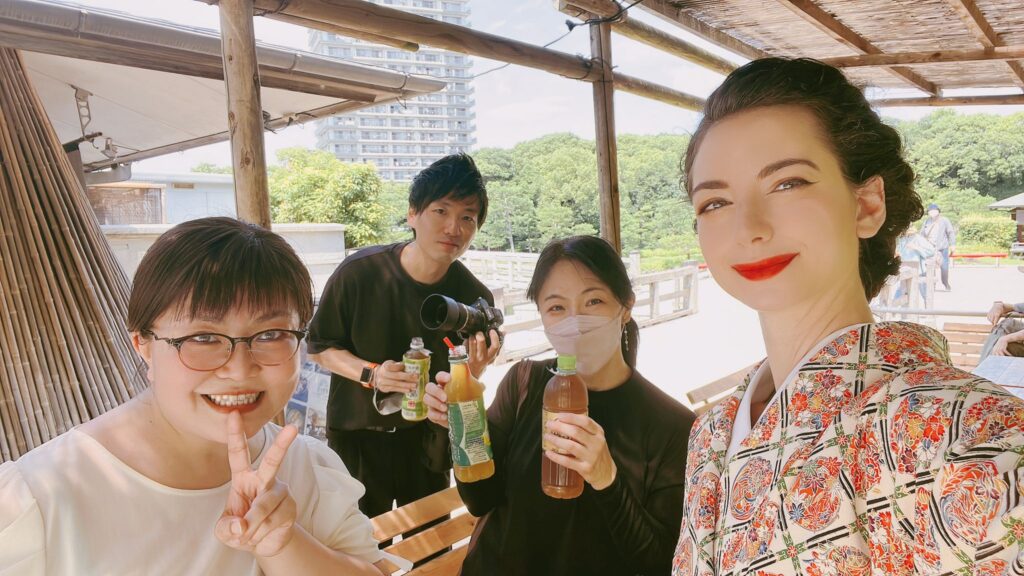 Yukata photo session‼️
I felt lighter after wearing Yukata✨ This is because Yukata are made from thinner, lighter material (generally cotton) than the traditional silk kimono, which makes them more comfortable during hot summers in Japan.
Before the the photo shoot, Ms. Shino Kajiura let me choose the Yukata, so I decided for the indigo colour, my favourite💙😃
Pastel colours bring an aesthetic touch in the photos below, doesn't it❓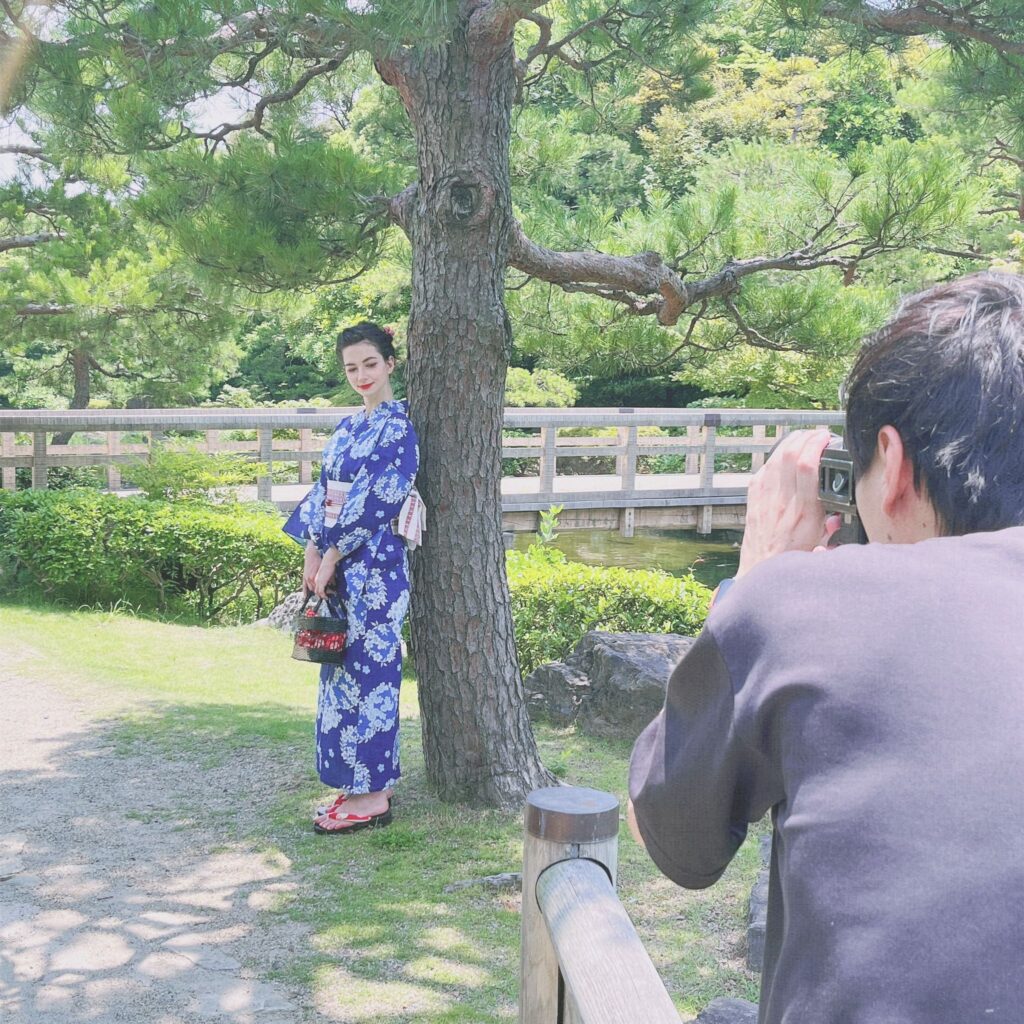 Other lovely spots for a photo shoot ☺️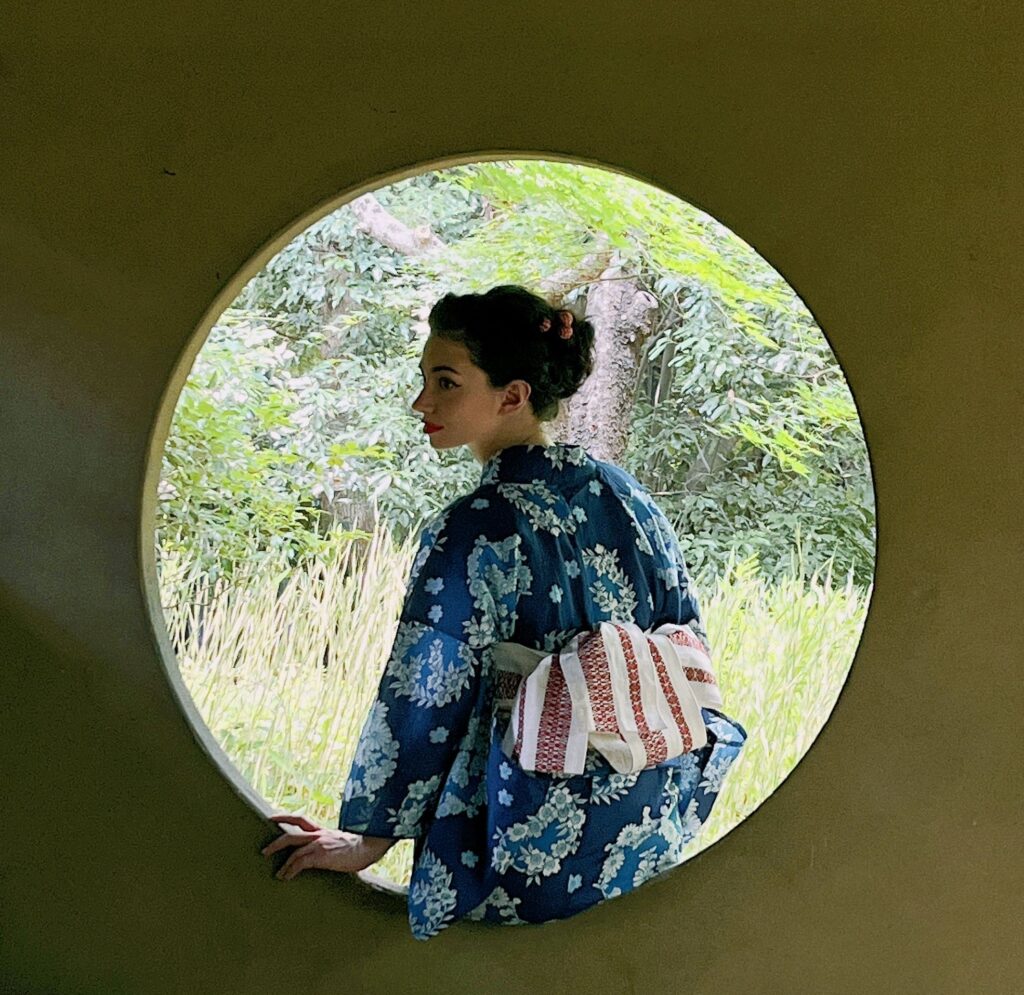 The last two photos inside "Seiu-tei" are my favourites. Here I could feel「和」(Pron. "Wa"), the authentic Japanese atmosphere ❤️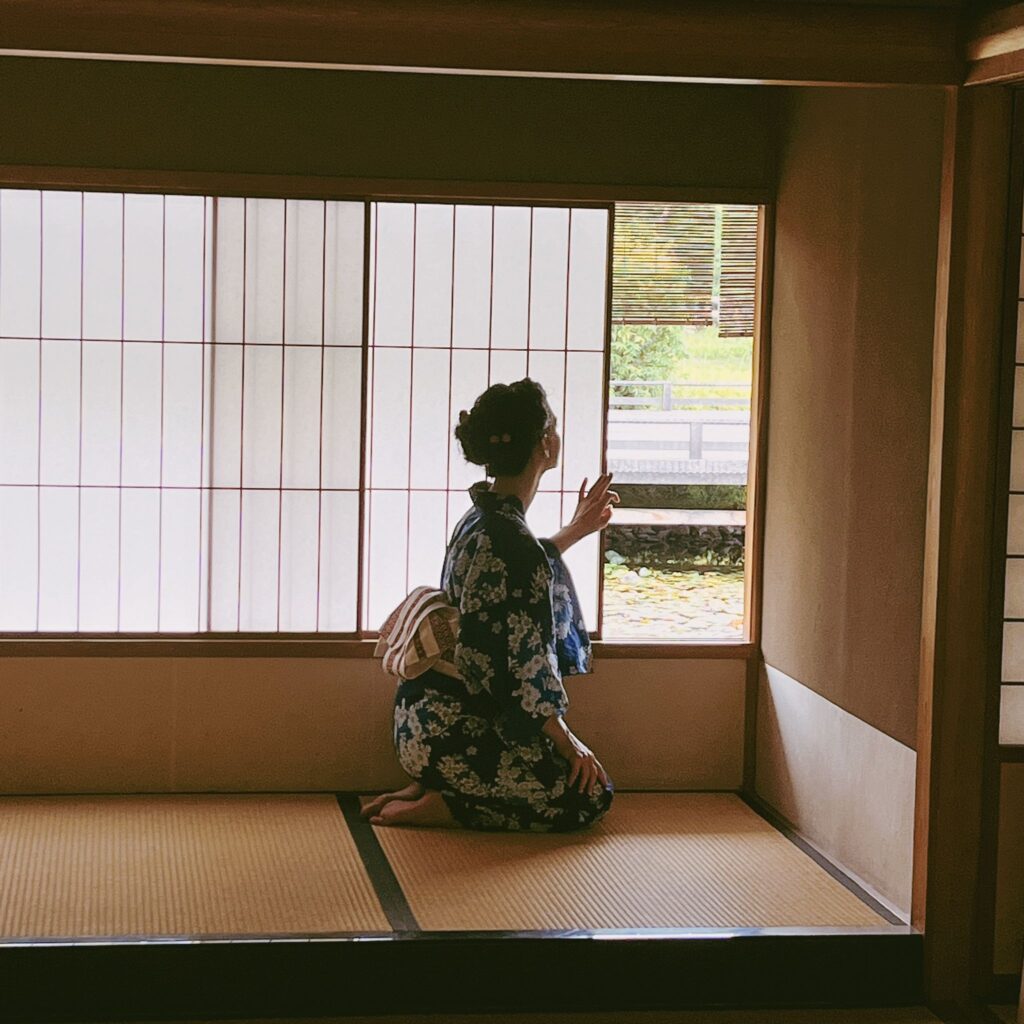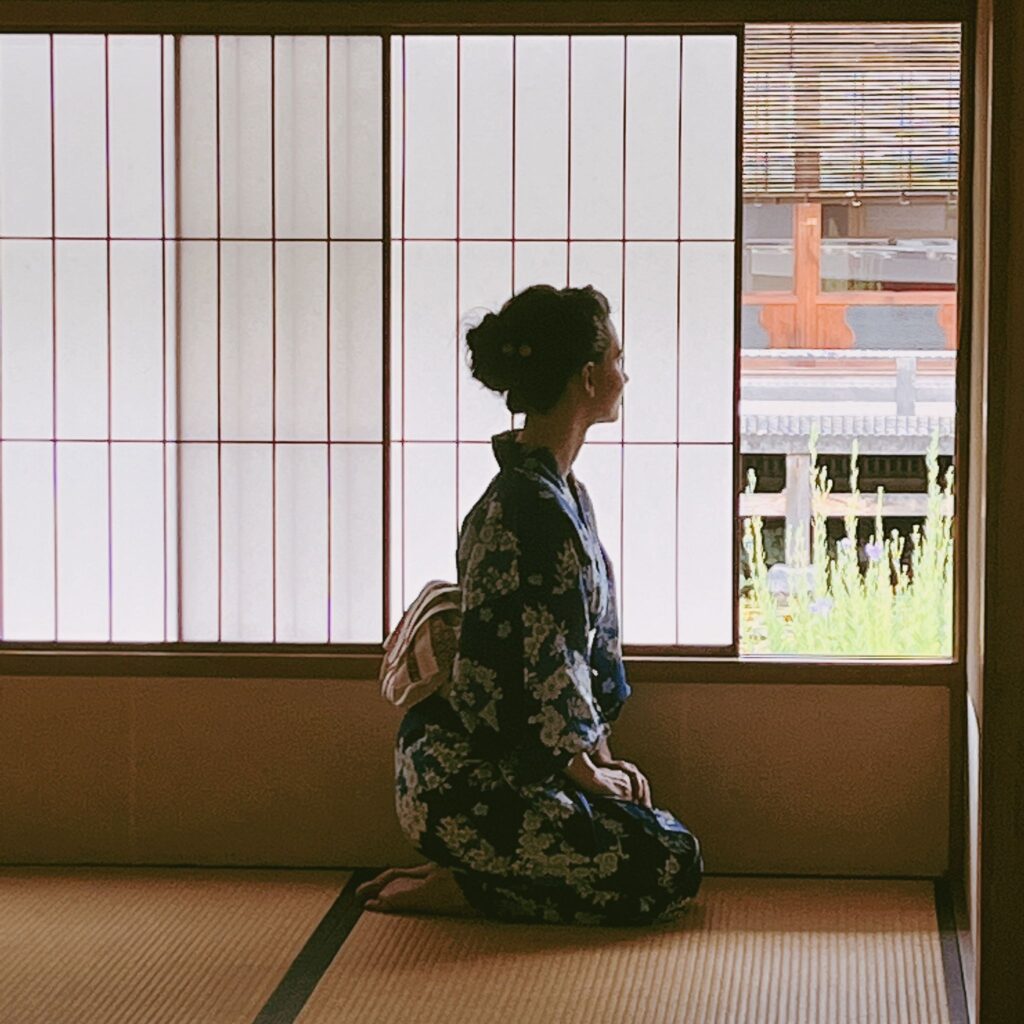 In spite of the hot weather (it was about 34 degrees 😵), I had a lot of fun and I was very happy to discover such a beautiful oasis in Nagoya‼️
I would like to give special thanks to Ms. Shino Kajiura who gave me this unforgettable experience, as well as to all the Staff. Everyone was kind and friendly!
I am looking forward to go to Shirotori Garden again in order to enjoy the scenery of each season in the fullness of its beauty. 🍁❄️🌸☀️
Enjoy walking around Nagoya wearing your favourite colour and pattern of Kimono or Yukata🤩